9 Insane things student have done to skip class
Sickness, family emergency, job interview: These are legit reasons to skip class. Tiredness, rain, a video-game spree, not so much. Here are the crazy reasons students miss class — and what to do about them.
Sleep.
Good old sleep was the no. 1 reason college students cut class, according to a 2012 study by the Student Scholarship Search. "I just can't bring myself to get up and go," confessed one College Confidential user on a message-board discussion about skipping classes. That bed is just so warm and cozy and — zzzzzzz …
Alternative: Sleep is important, impacting students' cognition, memory, and motivation. But a 2016 study by Jawbone found college students are actually doing pretty well in the dozing department — sleeping seven hours a night on average. If you're not getting enough shut-eye, consider buying a sleep tracker for accountability.
Bad weather.
A 2015 study of 3.1 million Twitter posts, conducted by Class120 and Crimson Hexagon, found 3 percent of students tweet blamed the weather for their decision to play hooky. Rainy/freezing/snowy days are for cuddling, reading and drinking a steaming cup of tea, not trudging miserably off to class, amIright?
Alternative: Invest in the right gear — an umbrella, waterproof boots, a warm jacket — which will make braving the elements much more palatable. If you don't have the cash for brand-new items (you're a broke college student, after all), check sites like Poshmark, thredUP, and eBay.
Nice weather.
If it's not clouded deterring students from attending class, it's sun. Twenty percent of the participants in the Student Scholarship Search study ditched class because they wanted to enjoy the weather. Who can bear to sit at a desk when it's beautiful AF outside?
Alternative: Most classes last between one and three hours. Odds are, the sun will still be shining after you dutifully attend your lecture.
Friends.
Another top reason students miss class? Social time takes precedence, both studies found. Unfortunately, peer pressure doesn't stop when you graduate high school. Whether your friends want you to blow off class for a concert, movie or road trip, it's tough to say no.
Alternative: FOMO is real, but true friends will understand when you prioritize your academics. Tap the Calendar app on your phone, and plan ahead for hangout time later.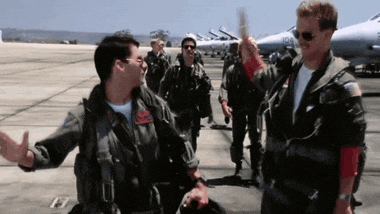 TV.
With DVRs and countless on-demand streaming services, you can pretty much watch whatever you want, whenever you want — so it seems nuts to cut class just to binge on your favorite show. Yet, theClass120/Crimson Hexagon study found 17 percent of students mentioned a specific activity that trumped attending class, including watching television.
Alternative: Let the next episode of GoT be your reward for attending class, not your excuse for missing it. It's called impulse control — one of the most important skills for leading a satisfying and successful life, according to Psychology  Today.
Friday feels.
The weekend is approaching — why not start it a little early? "It's really not all that uncommon to skip a lot of classes, especially on Fridays," posted another college Confidential user. This mentality is such a phenomenon that the New York Times dubbed Thursday "the new Friday" and reported that at some large public universities, 40 to 50 percent fewer classes meet on Friday than on a campus' busiest day.
Alternative: Schedule your way around the day so Friday can be catch-up time for sleep and studying — guilt-free.
Video games.
Nearly half of college students who play video games concede that it prevents them from studying "some" or a "lot," according to a Pew study. Makes sense —gaming can be a fun, social, cheap and challenging distraction from the stresses of college life.
Alternative: Put your passion to work by pursuing a degree like Bachelor of Science in Game Design and Development. Or find a college that offers an established varsity gaming team.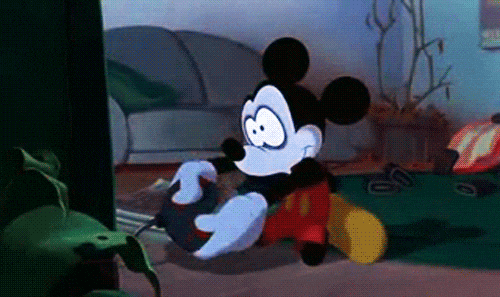 Sports events.
Ohio University student Charlie Winovich made news when he skipped class to attend a 2016 World Series game. His professor, a Cleveland Indians fan, pardoned him. Is your fandom so rabid you'd do the same?
Alternative: Record the game. Then channel Ted from How I Met Your Mother and construct a "Sensory Deprivator 5000" to keep from learning the score while you're at class.
Studying.
Now here's a pickle: Skipping one class to do the work for another. "It was impossible," blogged Stephanie C. on Students.org."I had a huge project due in a few days, and there was no way I could have it done by then. To save my grade, I decided to skip class to work on my assignment." Her conclusion: not worth it.
Alternative: If you're pressed for time to study, get help. An online tutor can help you study more effectively by guiding you to the most important info, quizzing you and explaining anything you don't understand.
Skip
Erika Hueneke holds a bachelor of arts degree from Eastern Illinois University and has worked as a magazine editor and writer for 15 years. Her passions include traveling, reading and watching her toddler daughter learn and grow.