IT Development
Software Engineer
Full Time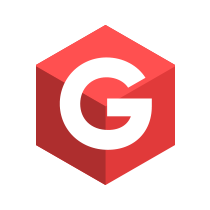 We are looking for Software Engineer responsible for managing back-end services and the interchange of data between the server and the users. Your primary focus will be the development of all server-side logic, definition and maintenance of the central database, and ensuring high performance and responsiveness to requests from the front-end. You will also be responsible for integrating the front-end elements built by your co-workers into the application.
Job Responsibilities
Integration of user-facing elements developed by front-end developers
Build efficient, testable, and reusable modules
Solve complex performance problems and architectural challenges
Integration of data storage solutions (may include databases, key-value stores, etc.
Skills Required
Hands on experience with Python/ PHP frameworks.
Basic understanding of front-end technologies, such as JavaScript, J Query, HTML 5, and CSS 3.
Understanding accessibility and security compliance.
Understanding fundamental design principles behind a scalable application.
User authentication and authorization between multiple systems, servers, and environments.
Integration of multiple data sources and databases into one system.
Familiarity with limitations of Python as a platform and its workarounds.
Creating database schemas that represent and support business processes.
Familiarity with MySQL databases and their declarative query languages.
Experience with AWS cloud service platform for similar is a plus.
Proficient understanding of code versioning tools, such as Git.
Required Qualifications
Bachelor's Degree in Computer Science or Software engineering with good CGPA.
Job Experience
Candidate must have at least 6 months of relevant experience.
Other Benefits
Paid Time Off.
Travel Allowance.
Bonuses.
Grocery Allowance.
Gym Allowance.
Job Working Hours
10AM - 7PM
Equal Employment Opportunities
We provide Equal Employment Opportunities (EEO) to all employees and applicants for employment without regard to race, color, religion, gender, national origin, age, disability or genetics. This policy applies to all terms and conditions of employment, including recruiting, hiring, placement, promotion, termination, compensation, and training.