Akramin just graduated with a Master of Engineering in Manufacturing Engineering and landed a new job in Melaka with a
This problem has been solved!
Question:
Akramin just graduated with a Master of Engineering in Manufacturing Engineering and landed a new job in Melaka with a starting salary of RM 4,000 per month. There are a number of things that he would like to do with his financial management. First, he has to begin repaying his education (PTPTN) loans, total RM20,000 and at the same time also reducing some outstanding balances on credit cards, RM4,000. Akramin also needs to buy a car to get to work and would like to put money aside to purchase a house in the future. Last, but not least, he wants to put some money aside for his retirement.
He selects a 10 year planning on financial planning which at the end of 10 years, he targets to settle the student loan and credit card debt, as well accumulated RM40,000 for a down payment on a house after 5 years from now. Additionally, Akramin would like to put aside 10% of his salary for retirement. This are the information to help him in his financial planning.
a. Education loan can refer to PTPTN Loan agreement such as profit charge to students and others term & condition.
b. Credit cards interest statement is 15% per year compounded monthly.
c. Hire purchase or car loans have several tenures to be choose, range from 5 to 9 years. Akramin decide to buy a car with cost him RM45,000 with zero down payment, and able to secure interest with 2.5% per year. Estimate other charge on having a car include such as insurance, maintenance cost, operating cost, etc.
d. Mortgage loan have a maximum tenure of 35 years with current interest between 3.5 to 5% per year. Akramin targeted to buy a single terrace house not more than RM240,000 5 years from now.
e. Investment opportunities can provide variable return. Suggest any investment instrument to Akramin.
Your task is to review the financial plan using the above information and others additional information that you gather from various resources.
The report must at least include the following items:
- Debt Repayment
- Transportation Cost
- Housing Cost
- Other Necessary Living Expenses such as expenses on food, communication, utilities.
- Savings
- Any good suggestions to increase savings on any item above.
- Summarize in form of Monthly Financial Plan, and 10 years Plan.
Discuss clearly all assumptions, calculation and analysis inside the report with resources information you refer.
Related Book For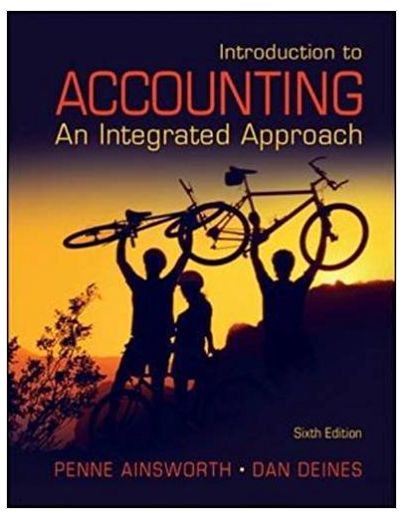 View Solution
Create a free account to access the answer
Cannot find your solution?
Post a FREE question now and get an answer within minutes.
*

Average response time.
Posted Date: May 16, 2021 21:45:22