Alex Grant recently graduated from college and is excited to be starting his first job as a store manager for
This problem has been solved!
Question:
Alex Grant recently graduated from college and is excited to be starting his first job as a store manager for The Grocery Cart, a large supermarket chain. The company has a very good management training program, and it is one of the fastest-growing chains in the nation. If Alex does well managing his first store, there are a number of promising advancement opportunities in the company. After completing the store management training program, Alex met with Regina Hill, his area supervisor. She informed Alex that he would be taking charge of a medium-volume store ($250,000 in sales/week) in an upper-class neighborhood. This store had been operating without a store manager for the past six months. The store had also not made a profit in any of the monthly financial reports for the last year. Hill also shared the following information with Alex: Because the store has been without a store manager for the last six months, the assistant manager (Drew Smith) has been in charge. 


Drew is known for being highly competent and a solid performer. However, there have been complaints that he is frequently rude to employees and insults and ridicules them whenever they make mistakes. Turnover among sales clerks and cashiers at this store has been somewhat higher than in other stores in the area. The average pay of clerks and cashiers is $6.44/hour. The last two semiannual inventories at this store showed significant losses. There has been a large amount of theft from the store stockroom (an area where only employees are allowed). Given that the store has generally done well in sales (compared with others in the area) and that most expenses seem well under control, Hill believes that the profitability problem for this store is primarily due to theft. Therefore, she suggested that Alex's plans for the store should focus on this priority over any others. 


a) As a manager, what steps should Alex take to reduce employee theft? List at least 3 ideas. 


b) Analyze your suggestions and discuss whether they reflect the perspective of theft at The Grocery Cart as a problem of moral awareness, moral judgment, or moral intent.
Related Book For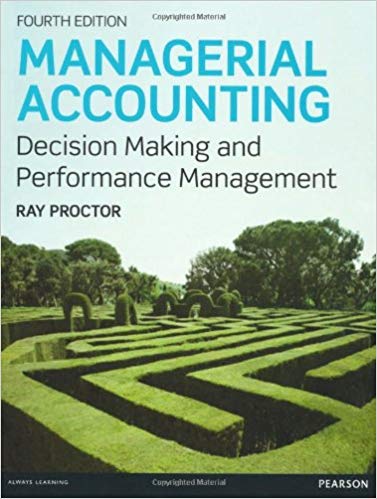 View Solution
Create a free account to access the answer
Cannot find your solution?
Post a FREE question now and get an answer within minutes.
*

Average response time.
Question Details
Chapter # 16
Section:
Exercise Questions
Posted Date: September 11, 2023 03:35:58