Googles ease of use and superior search results have propelled the search engine to its num- ber one status, ousting
This problem has been solved!
Question:
Google's ease of use and superior search results have propelled the search engine to its num- ber one status, ousting the early dominance of competitors such as WebCrawler and Infos- eek. Even later offerings by other large tech companies using comparable algorithms, such as Bing by Microsoft, have failed to make significant inroads, with Google retaining an impressive 64 percent global market share. As Google gained popularity, it began expand- ing into a number of different ventures, including multiple advertising platforms, a digital book publishing space, and social networking. It has spent billions to acquire hundreds of companies in a variety of industries, from robotics to smart home devices to intangibles such as voice recognition technologies. Approximately 2.3 million searches every minute are performed through Google's search engine. As is common with most large companies, Google has experienced its share of ethical issues. Its mantra "Don't Be Evil" was called into question after it allowed the Chinese gov- ernment to censor aspects of some of its sites in order to enter the market. Google has also been investigated and sued by multiple governments based on concerns that its widespread reach and market power violate antitrust laws. The hot ethical topic for many Internet users, however, is the company's approach to Internet privacy and collection of user information. To improve the effectiveness of its ser- vices, including customized search results, targeted ads, and more precise integration of its various offerings, Google tracks and leverages user information without explicit per- mission (although Google's privacy statement informs users about the recordkeeping, and Google does allow users to opt out of some forms of tracking). Such tracking is common practice for Internet companies, but Google's deep access to so many different types of user information has led people to question whether Google violates user privacy. In light of the increasing amount of cyberattacks and the government's determination to crack down on these illegal attacks, consumers also worry their private information, tracked and stored by Google's algorithms, might be compromised. This case analyzes Google's efforts to be a good corporate citizen and the privacy issues the company has faced. The analysis starts by providing background on Google, its tech- nology, and its initiatives. Google's efforts to be a socially responsible company will be dis- cussed. We then discuss the criticisms levied against Google, including its initial attempts to break into the censored Chinese market, its tracking of users, and more recent changes
to its privacy policies. We examine how Google has sometimes clashed with government authorities. Finally, we review some of the legal methods that have been proposed to regu- late Internet data collection practices and Google's response to the proposals. COMPANY CUlTURE Google adopted a decentralized approach to empower its employees. Its corporate head- quarters in Mountain View, California, is known as the Googleplex and consists of a cam- pus containing such amenities as on-site gymnasiums and swimming pools, an outdoor volleyball court, and even high-tech "nap pods" for optimized downtime. When Sergey Brin and Larry Page founded the company, they recognized employees had to put in long hours to make the company not only successful but flexible enough to adapt to the chang- ing environment. Thus, Google employees are provided with benefits to make the complex their second home. The company strives to make its corporate culture fun and innovative. At the same time, Google works to ensure it has top talent at the company. While it reinvents the office experience, it also takes different tactics in recruiting to ensure it hires the most creative, talented individuals. For instance, Google recruiters take a bottom-up approach when reading résumés. Recognizing that top items such as education and work experience do not always guarantee the applicant is innovative, some Google recruiters start at the bottom of the résumé where applicants put more creative information. This type of mentality—being more concerned with hiring creative people than those who excelled in school—meshed well with Google's famous informal policy of allowing employ- ees to spend up to 20 percent of the workweek pursuing their own unique projects. Not only did this policy make employees feel empowered, it led to some of Google's standout products including Gmail and key improvements to AdSense. However, in 2013 this "20% time" policy was largely discontinued after Google determined it was splitting its focus among too many projects. It decided to commit itself to putting "more wood behind fewer arrows." Nevertheless, Google's innovative company culture is one of the major reasons why it has become successful in so many different market niches. PRODUCTS Although Google started out as a search engine, it has since branched out into a variety of fields, including consumer electronics and productivity tools. While it would be too long to list all of Google's products, some of the more popular offerings are described below. Search Engine According to Larry Page, a good search engine "understands exactly what you mean and gives you back exactly what you want." This philosophy was the founding principle behind the creation of Google and is a top reason why the Google search engine surpassed competitors. Google could not have gained such prominence without an in-depth search index of the Web's content. The company creates this index using programs called "Googlebots"— automated web crawlers that visit webpages, add their content to the index, and then follow the links on those pages to other parts of the Internet. This process is constantly ongo- ing, with every indexed page periodically revisited to ensure the index contains the most updated material. Google's index is one of the most extensive in the world, at well over 100 million gigabytes worth of information. A good search engine's index must not only be comprehensive but also easily accessi- ble. Therefore, Google uses technology such as PageRank to organize search results accord- ing to their perceived relevancy. When a user types a search term into Google's search box, Google's index matches the term with what is deemed the most relevant materials and creates a list of these materials for the user. Each search result is followed by a few sen- tences describing the webpage (called a "snippet"). To maintain a competitive edge, Google responds quickly to its users' queries, with a response time on Google's side of approxi- mately one-fourth of a second so users get information as quickly as possible. Advertising Google's main source of revenue is advertising. The company earns approximately $70 bil- lion in advertising revenue. Google's signature advertising platform is Google AdWords, first introduced in 2000. Google AdWords differs from traditional advertising in that advertisers do not pay Google anything upfront, but only pay when customers take action—either by viewing the ad (pay-per-impression), clicking on the ad (pay-per-click), or performing a certain predefined action such as making an online purchase (pay-per- conversion). This model is attractive to advertisers because they only pay when their ad is effective, as determined by the metric of their choice. The twist, however, is that Google does not set ad prices but rather puts its limited advertising space up for auction; compa- nies submit "bids" for how much they will pay per customer action, and higher bids gen- erally get more ad time (other factors are also considered, such as how popular an ad has been so far). Google makes no money from even a very high bid if customers do not engage with the ad. Advertisers are therefore incentivized to bid high, which benefits Google's bot- tom line. Google promotes the model as a win-win; it makes a profit, and companies get more bang for their advertising buck. Google leverages its various product offerings to provide a variety of attractive adver- tising options. Companies can choose to have their ads displayed as "sponsored links" alongside search results for certain keywords, or as banners on any of the more than two million websites that display Google ads in return for a cut of the profits (known as the Google Display Network). YouTube is another option, offering video ads before or during videos as well as traditional banner space on the site. Mobile is also becoming a critical advertising space, through both searches on mobile devices and apps that allow advertis- ing. Improving the effectiveness of its AdWords service is a key driver of Google's collec- tion of user information—the more it knows about its users, the more targeting options it can provide to advertisers and the more precisely it can serve targeted ads to desired consumer segments. Web Browser Google Chrome is the most popular web browser in the world with 59 percent market share. When Google Chrome was released, it was praised for its unparalleled speed, sup- port, and security. The Chrome browser is known for loading within seconds and main- taining a simplistic design to make it easier for users to navigate. Chrome is also updated more frequently than most of the other browsers, allowing Google to quickly push out new features and security improvements. The Chrome Web Store contains a wide selection of apps and extensions, providing additional flexibility and functionality for users. Email Account Google's email account service, called Gmail, has over one billion active users and is the world's largest email service provider. Gmail was initially revolutionary for the huge amount of space it offered—1 gigabyte per user when rivals were only offering 100 meg- abytes or less—and the integration of Google search, which gave users a robust way to search within their stored emails. Since then, Gmail has continued to offer popular features such as filters and labels for users to organize their mail, a variety of add-ons for special functionality from the former Google Labs, and deep integration with other Google prod- ucts such as Google+, Hangouts, YouTube, Maps, Docs, and Calendar. YouTube In 2006 Google acquired video sharing site YouTube for $1.65 billion. YouTube allows users to upload and share original videos and has become the second most visited of all websites (Google.com is the most visited site in the world). Everyone from global corpora- tions to consumers uses YouTube to share videos ranging from video blogs to parodies, to corporate messages to news events. By selling video advertising slots before and during videos, as well as placing banner ads in free space on the site, Google has made millions in advertising revenue. Additionally, YouTube content creators can share in advertising prof- its from their videos through YouTube's Partner Program, allowing popular "YouTubers" to make careers out of their channels. Although YouTube opened up new opportunities in marketing and entertainment, it has had its share of controversy. YouTube has been sued by organizations such as Viacom for copyright infringement after finding copyrighted content on YouTube's site. YouTube's Community Guidelines specifically direct: "Only upload videos that you made or that you're authorized to use." However, not all users heed the warning. To detect and eliminate copyrighted material, YouTube enables users to "flag" videos for copyright infringement. If, upon review, the flag is found to be valid, the offending video is removed. YouTube also provides a more automated system called Content ID for certain situations, which auto- matically compares newly uploaded videos to a database of copyrighted material and noti- fies the copyright holder if a match is found. Google believes providing tools to enable self-interested copyright owners to protect their property is the best way to police You- Tube, arguing it is simply not feasible for the company to screen the more than 400 hours of video uploaded to the site every minute. Android In 2005 Google acquired the startup firm Android Inc., which worked on mobile phone software technology. In 2008 the Android operating system was released by the Open Handset Alliance, a team of organizations led by Google whose mission is to promote development of open standards for mobile devices. The Android operating system is an open source platform, meaning the source code is available for outside users to view and use. However, Google has copyrighted the Android name and logo, as well as some pro- prietary features of Google's version of the software. Companies that wish to claim they make "Android" devices must enter into a licensing agreement with Google. The Android operating system is most often used in mobile devices and tablets but can also be found on other devices, including full computers, game consoles, and digital cameras. Android has become the most popular mobile operating system in the world, mak- ing up over 87 percent of the market. Apple's iOS, while undeniably a strong competitor with a loyal customer base, trails far behind with 12 percent of the smartphone market.

One reason for Android's larger market share is that, unlike Apple and its iPhone and iPad, Google is not the only company that makes Android phones and tablets; Sam- sung, HTC, Motorola, T-Mobile, Sony, and many other manufacturers develop Android devices. However, there are disadvantages to this approach as well. For example, Amazon built its mobile offerings, the Fire Phone and Kindle Fire tablets, off the Android open source code, and now competes directly with Google in the mobile sphere. Google is also a direct player in the mobile device market with its Nexus line of phones and tablets, placing it in the uncomfortable position of competing with its business partners. Still, Android has been a great success for Google, vastly increasing the company's reach into electronics. One top Google executive called the initial Android Inc. acquisition the com- pany's "best deal ever." Google+ In 2011 Google launched its social network Google+, positioning it as an alternative to Facebook. By 2013 Google claimed the social network had 300 million members that were active at least monthly. However, there were signs that these numbers were somewhat mis- leading because most "active" users spent very little time on the site, far less than aver- age user time on Facebook. An independent analysis in 2015 concluded Google+ had only 111 million active profiles, and only 6.7 million with more than 50 total posts. Many indus- try experts have called Google+ a "ghost town." Even if Google+ has not ended up posing a significant threat to Facebook, it has been successful in helping Google unify its products and better understand its users. Before Google+, all of Google's online products—Gmail, YouTube, Google Docs, Google Drive, etc.—required their own separate logins, meaning Google could not tell if the same user was using multiple services. Google used Google+ to create a single login system. Furthermore, some features of Google+ have become very popular. Google Hangouts unifies Google's online messaging, text messaging, audio and video call, conferencing, and other communications offerings into one service. Google Photos, an online photo manage- ment, backup, sharing, and basic editing service, is considered by fans to be the best service of its kind. Both of these started out as a part of Google+ but have since become their own standalone services. Google has since redesigned Google+ to focus more on its Communi- ties and Collections features. Expanding the Product Mix Google offers a number of other popular products to businesses and consumers. Google Translate and Google Maps offer automated translation and mapping/directional ser- vices. Google Analytics tracks and freely reports website traffic statistics, giving businesses a market research tool to understand how customers are interacting with their websites. Google Drive allows users to store files in the cloud and share them with others. The ser- vice offers 15 gigabytes of free storage per user, and more can be purchased if desired. The company is also investing in artificial intelligence processing and has developed a new chip called the Tensor Processing Unit. Early studies of the chip claim that it runs 30–80 times more efficiently than competitors', leading to a possible breakthrough in the more sophisti- cated systems needed to run artificial intelligence applications. Google is also known for its forays into exciting and cutting-edge technologies, especially through its secretive Google X department, whose mission is to develop "moon-shots"—science fiction-like technologies that have a slim chance of succeeding but could change the world if they do. Research projects underway at Google X include

self-driving car technology and a drone-based product delivery system. One of these ini- tiatives involved developing a real-time heads-up display for the average consumer. The end result was Google Glass, a wearable computer in the form of glasses worn on the face that can display information in front of the wearer's eyes, respond to verbal and move- ment commands, and more. Google Glass was publicly released in 2014 and has been applied to a wide variety of commercial applications, from providing doctors with hands- free information during surgery to helping autistic children interact with their environ- ment. However, the device also created privacy concerns, as the glasses are so unassuming that it is relatively easy to record others without their permission. There is concern that students could use Google Glass to cheat by wearing it during tests without anyone notic- ing. Cheating concerns are not limited to the classroom; many casinos banned Google Glass from their floors. Google ended up pulling the prototype but plans to release a more developed version in the future. GOOGlE'S INITIATIVES Like all major corporations, Google is expected to act with integrity and give back to the communities where it does business. Google has therefore invested in a number of ini- tiatives that support economic development, environmental awareness, and charitable endeavors. GV In 2009 Google formed Google Ventures, later shortened to GV, as a separate entity to pro- vide funding for startup firms. The venture capital fund began with $100 million in seed money and now manages more than $2 billion in assets of its own. It invests this money in startup companies at the forefront of technological innovation. The money goes not only to firms that market Internet-based technologies or consumer electronics but also to green technology firms, biotechnology and life-sciences companies, and more. One of its best-known investments is popular ride-sharing company Uber. GV's goal is to invest in entrepreneurs that can change the world through technology by having "a healthy dis- regard for the impossible," mirroring what the Google X department is trying to do within Google itself. Google Green Google has recognized the business opportunities that come from adopting greener opera- tions and technologies. Greener technology not only saves Google money in the long run with decreased energy costs, it also enables the company to create greener products for consumers. According to Google, running its servers for one month uses less energy than leaving a light on for three hours, and providing a user with one month of all of Google's online services uses less energy than driving a car 1 mile. Google also claims its data cent- ers are 50 percent more energy efficient than the industry average and that 35 percent of its power comes from renewable energy sources. Google has purchased carbon offsets to reduce its effective emissions to zero since 2007. For employees, Google offers a shuttle sys- tem run on biodiesel, an on-campus car sharing program, company bicycles to commute between buildings and departments, and the largest electric vehicle charging station in the country. Other green successes for Google include a large solar installation on its campus and LEED-certified buildings.
445 Google.org Google.org is the charitable arm of the organization. According to its website, the organi- zation provides assistance to "nonprofits using technology and innovation to tackle com- plex global challenges." Google.org contributes grant money, develops tools for nonprofits, and provides disaster relief. Google for Nonprofits provides resources such as discounts on Google products and free AdWords advertising to nonprofit organizations. Google.org has also partnered with nonprofits to offer them use of Google's considerable resources. For example, it provided tools to the National Center for Missing and Exploited Children to help the nonprofit in its fight against global child exploitation. Google and Employee Charitable Initiatives In addition to its work through Google.org, Google contributes hundreds of millions of dollars directly to various charities and socially responsible organizations. Just before the company's initial public offering in 2004, Google's cofounder Larry Page promised Google would continually contribute 1 percent of its profits, 1 percent of its equity, and a signifi- cant amount of employee time to philanthropic endeavors. In terms of giving employee time, Google encourages employees to get involved in giving back to their communities. For instance, Google matches up to $6,000 of each employee's contributions to nonprofits annually. It has donated more than $50 million to thousands of nonprofits. Google also encourages employees to take time to volunteer in their communities, especially during its annual GoogleServe event, which sets aside one to two weeks each June for Google staff worldwide to get involved in their communities and donate time to good causes. PRIVACY Being a large company, Google has many risks and ethical issues it must constantly address. In many ways Google has helped advance ethical conduct in the web and technol- ogy industries. Google has been named multiple times among Ethisphere's World's Most Ethical Companies due to its contributions to the community and the environment. The company also consistently ranks among Fortune magazine's 100 Best Companies to Work for because of its fun and innovative work environment. One of the greatest risks faced by digital companies involves hacking attacks and online scams. Google is attempting to address these risks head on. In 2017, for example, Google was hit with a massive phishing attack. Gmail users were sent an email that sup- posedly came from someone they knew inviting them to open up a document in Google Docs. Those that clicked on the link were directed to a real Google page, where they were asked to input their passwords to download a fraudulent app. Once the fraudsters had the users' credentials, they used them to access the users' contact lists to send out more phish- ing emails. Google immediately reacted to disable the accounts and notify its Gmail users. Despite its contributions to ethics, Google has been accused of questionable activities. For instance, Google's announcement that it would be digitizing the collections of several prominent libraries and making them available online through Google Books sparked out- rage from publishers who still owned the copyrights. Google only made books fully available for works in the public domain—for books still within copyright, just small snippets could be viewed—but the Author's Guild sued Google over it, arguing the arrangement was with- out the permission of its members and violated their copyrights. Google eventually won that fight, with a judge ruling that Google's actions fell under fair use of copyrighted material.
Google has also faced intense antitrust scrutiny from the European community. Com- petitors in Europe claim Google uses its dominant market position to promote its own offerings and demote rival results in search listings. In 2010 the European Union (EU) began investigating Google's practices. Google proposed concessions and business changes it was willing to make to satisfy competitors and investigators, but none were accepted, and the EU announced formal charges against Google in 2015. The initial charge was that Google favors its comparison-shopping service over competitors. The EU later filed another antitrust charge against Google targeting its AdSense advertising platform. These accusations are similar to the EU's investigation into Microsoft, which eventually led to $2.3 billion in fines and significant changes in how Microsoft conducted business world- wide. In 2017 the EU fined Google a record $2.7 billion for violating antitrust laws. For the sake of brevity, this case will focus on one major ethical issue Google has con- tinually wrestled with as it seeks to expand its reach: privacy. The advent of the Internet and mobile technology provides so many opportunities for stakeholders that many do not realize the cost for this information might be significant portions of their privacy. Many consumers are shocked to find that web companies such as Google and Facebook track their online activity and use this information to tailor advertisements or sell to marketers. Other consumers feel that Google's use of their personal information is a small price to pay in exchange for access to the company's superior services. For Google—which offers so much free content and gets most of its revenue from advertising—this information is extremely valuable to its continued business success. Google's privacy policy details what information it collects and how it uses that information. For instance, Google claims it may share non-personal information with its partners. Despite Google's attempts to be transparent, there are ethical gray areas regarding the collection and use of data. Because there is still little legislation regulating how Internet companies gather and employ user information, it is tempting for firms to push the limits on privacy. Going too far, however, creates reputational and legal problems. Google has sometimes appeared to take a cavalier attitude toward privacy. For instance, former CEO Eric Schmidt was quoted as saying, "If you have something that you don't want anyone to know, maybe you shouldn't be doing it in the first place." In 2007 Google was given a "hos- tile to privacy" rating by watchdog organization Privacy International. Although Google is the most popular search engine, one poll found that 52 percent of Google users have concerns about their privacy when using it. This could be a potential obstacle for Google since consumer trust plays a big role in how they interact with a company. The following sections discuss some of the major privacy issues Google has experienced. Search Queries One of the major privacy criticisms levied against Google is that the company keeps track of users' search terms. Consider all of the things you have ever searched for using Google's search engine. Now consider how comfortable you feel knowing the company has recorded and stored all those search terms ... forever. This tracking cannot be turned off—users can disable their Google web history to remove any external record of searches and prevent the information from being used in certain ways, but Google will continue to record and store search terms for internal purposes. To be fair, this practice is not limited to Google—many other Internet firms do the same. However, because Google is the most popular search engine in the world, it is more heavily scrutinized. The big question users ask is whether their search terms can be traced back to them personally. Google claims that although it stores users' search terms, after 18 months the data becomes "anonymized" and theoretically untraceable. However, critics debate this claim because supposedly anonymized data from other search engines were later matched to specific users. Google claims it treats this information with respect, using it to refine its search engine. Yet under the Third Party Doctrine and the Patriot Act the U.S. govern- ment could subpoena the data if it is deemed necessary for national security. Needless to say, Google's storage of users' search terms is a controversial topic. In fact, several smaller search engines such as DuckDuckGo use the fact that they do not track user activity as a competitive differentiator from Google. Tracking Users Tracking users has become a major issue for Google. A storm of criticism was unleashed when government regulators and consumers learned the company's phones tracked users' locations. It was revealed that Android phones contained location-logging features ena- bling the firm to collect GPS coordinates of its users as well as the coordinates of nearby Wi-Fi networks. Similar tracking features were found on the Apple iPhone. The revelations spurred legislators to write letters to Google asking for clarification on how it tracks users and uses this information. Privacy advocates claimed these tracking features violated users' right to privacy, particularly since most users did not know about the feature. Google defended its phone tracking feature, stating the information it gathered was necessary to build Google's loca- tion-based network and allow it to effectively compete. It claimed this data is often neces- sary for certain mobile applications and websites to work. Google also tracks users on the Internet. For Google, offering advertisers the ability to specifically target their ads to desired users based on their interests is invaluable to remain- ing competitive in the advertising market. Additionally, Google uses this information to customize its services to individual users. For example, users will see different results for the same Google search terms based on what Google believes they most likely want, based on what it knows about them. Many privacy advocates do not like this pervasive use of tracking, and there is ongoing concern by regulators and others over how Google uses the information it collects. Google's privacy policy does allow users to opt out of many track- ing functions, but users must actively do so—the default is to be tracked. This is especially problematic for the many users that do not realize they are being tracked and/or do not know how to use Google's settings to opt out. All of the popular web browsers, including Google Chrome, now include a "Do Not Track" option, which indicates to websites that the user does not wish to be tracked. However, the designation has no legal or regulatory authority and has so far remained mostly symbolic, with many websites simply ignoring it. On the other hand, supporters of Google maintain that tracking is necessary to pro- vide the best services to users. These services are often free because Google is able to gen- erate revenue through advertising. Tracking also allows Google to customize its services to individual user needs. Consumers must therefore be proactive in deciding whether they place greater value on their privacy or Google's free services. Although some people do not appear to mind having their web activity tracked in exchange for Google's free services, Google received heavy backlash for bypassing anti- tracking mechanisms. In 2012 security analysts revealed that Google was using loopholes in Apple's Safari browser to ignore its default privacy settings while simultaneously tell- ing Safari users they were protected. The browser's default settings prevented installation of certain types of Internet "cookies"—streams of data placed on a user's computer when he or she visits certain sites. However, Google's cookies were still being installed. Google claimed the bypass was a mistake, meant only to help its Google+ "+1" button (similar to Facebook's "like") work properly on third-party websites, and removed it immediately after it was made public. Still, the Federal Trade Commission (FTC) launched an investigation to determine whether Google had violated a previous agreement to refrain from misrep- resenting its privacy practices to the public. Google eventually paid $22.5 million to settle the FTC charges and an additional $17 million to settle similar charges brought by 37 states and the District of Columbia. Google has also been accused of failing to respect user privacy in the real world. In 2010 Google announced it had accidentally scanned data from some users' personal wire- less networks in the United Kingdom. Google uses vans with special detection equipment and cameras to drive around collecting data and photos for its location-based services. Unfortunately, because of software Google said had inadvertently been uploaded onto the company's equipment, its vans also scanned wireless networks of nearby residences and collected activity data from any networks that were unsecured and open, including URLs, emails, text messages, video and audio files, and more. Google promised the Informa- tion Commissioner's Office in the United Kingdom it would destroy the data it collected from U.K. users. However, a later investigation in 2012 revealed Google still retained some of this user data, placing the company in noncompliance with the agreement. Although Google apologized and called this retention of data another error, the violation exacer- bated its image of being a firm that disregards privacy. Soon after the U.K. incident, it was discovered Google had been collecting the same type of information from unsecured residential wireless networks in other countries as well. In the United States, Google was fined $25,000 by the Federal Communications Commission (FCC) for deliberately delaying and impeding its investigation. Evidence was uncovered suggesting that Google's collection of this information may not have been acci- dental but rather intentionally set up by Google engineers. Google asked the FCC to keep its findings confidential, but later pre-emptively released them itself after the FCC refused. The investigation led to a $7 million settlement among Google, the FCC, and 38 states and the District of Columbia. At least seven other countries also found Google guilty of similar activity in their jurisdictions. Yet another privacy-related incident for Google involved the Google Play App Store. A developer who started selling a mobile application through Google's app store was shocked by the amount of information he was given about his customers, including their names, locations, and email addresses, even though nowhere in the app buying process were cus- tomers asked to give consent to release that information. The developer argued that this practice violated Google's privacy policy, which at the time stated that identifiable infor- mation would never be given to third parties without user consent. Some privacy experts agreed with the developer; others did not, stating that the information shared was minimal and of the type commonly expected to be given out in making any purchase. Still, Google's approach to privacy continues to be a subject of controversy and debate. Privacy Audits Although Google has faced lawsuits from consumers claiming the company violated their privacy rights, a lack of Internet legislation enables Google to continue many of its prac- tices. However, Google found itself in trouble with governmental authorities after allegedly violating its own privacy policies. In 2010 Google launched the failed social networking platform Google Buzz. Users with Gmail accounts received an email that gave them the option to join or decline joining the social network. However, most of those who chose to join were unaware that the identities of their frequent contacts on Gmail would be made publicly available on the Internet through Google Buzz. Although users could opt out of having this information released, they claimed the opt-out features were difficult to locate. Other accusations claimed that even those users who opted out of joining Google Buzz were still enrolled in certain features of the social network, and that those who requested to leave the network were not fully removed. Although Google worked to fix these problems after many user complaints, the FTC launched an investigation. It found Google had acted deceptively and violated its own pri- vacy policies. Google agreed to settle with the FTC by agreeing to never again misrepresent its privacy practices and allowing approved third-party firms to conduct privacy audits every other year regarding how the company uses information. These audits will take place for 20 years from the date of the settlement. That same year, Facebook agreed to a similar deal after allegedly violating its users' rights to privacy, and other companies have since become subject to privacy audits as well. If Google's audits reveal problems, the FTC may impose fines of $16,000 for each violation per day. These audits are a blow to Google's operations. As one of the first Internet companies to have this kind of audit imposed on it, the company will have to tread carefully regard- ing how it collects and uses information. On the other hand, Google might choose to see this as an opportunity to improve its internal controls and privacy practices to ensure user information is respected. Doing so could gain more trust from users and prevent future legislative action against the company. So far, Google's record in honoring the settlement is mixed. Its 2012 privacy audit found no issues, but that same year the FTC found Google's bypassing of the Safari browser's default privacy controls to be a violation of the agreement and fined the company for it. As one of the world's largest Internet companies, the actions Google takes in this area will significantly impact the future activities of other companies. From Many Privacy Policies to One For the majority of its history, Google has had separate privacy policies for most of its products, each detailing how Google collects and uses information for that product. By 2012 Google's rapid growth and expansion from just search into an Internet behemoth had resulted in over 70 separate Google privacy policies across its offerings. This was beneficial in one sense, as consumers who took the time to read the policies could understand in great detail how Google was operating each product. On the other hand, the overwhelming amount of policies was confusing, tedious, and time-consuming to sift through, and the average consumer would have been hard-pressed to decipher them. In 2012 Google announced it was unifying its myriad privacy policies into just one, which would govern Google's practices across its entire organization. At first glance, this seemed like an efficient change. However, it had many subtler implications that sparked widespread concern. Could consumers still opt out of specific information-sharing in individual products? Did the new policy adequately explain all the different ways Google gathered and shared information so consumers could be properly informed? Did the new policy expand Google's information-gathering power under the guise of making things simpler? One especially concerning aspect of Google's new policy was that it allowed the com- pany to take all the information it gathered on its users across all its products and combine them together. Coupled with the new unified login system, the new privacy policy allowed Google to use information on a much larger and more encompassing scale. Users' Google searches might affect the ads they see on their Android phones, YouTube browsing histo- ries could be combined with Gmail activity to better understand user interests, and more. Was this "all-seeing eye" approach acceptable, especially for such a large company with so many widely used services? Understandably, the announcement of a unified privacy policy led to considerable backlash. Google received letters from Congress members and U.S. attorneys general expressing concern about the new policy. Competitors such as Microsoft took advantage

of the situation to run ads drawing consumer attention to Google's potentially unsettling approach to user privacy. The EU asked Google to delay implementation of the policy until it could study and better understand its implications. In defending itself, Google empha- sized that it was not gathering any more information than before, nor was it making any changes to existing users' ability to opt out of information-sharing or use product-specific privacy settings. It was merely making its existing practices simpler and clearer for custom- ers to understand, as well as improving its own ability to serve users by unifying the infor- mation it gathered across offerings. It argued the new policy was in legal compliance and refused to delay the transition. On March 1, 2012, the unified policy took effect. Google's new privacy policy was poorly received in Europe. The EU Justice Commis- sioner questioned the legality of Google's new policy according to EU law. French data regulators launched an investigation concerning the new policy, believing the policy might not adhere to EU Internet transparency and privacy laws. Google maintained its new pol- icy met EU regulations. However, in 2013 six European countries banded together to take legal action against Google for not complying with the requests of the government. Google has since been fined by several European countries for breaking their privacy or data pro- tection laws, including nearly $1 million by Spain and $204,000 by France. The Nether- lands threatened a fine of up to $15 million if Google does not comply with its desired changes. The company narrowly avoided yet another fine in the United Kingdom by agree- ing to change its privacy policy for U.K. users, and there are signs it may make such a change Europe-wide in an attempt to allay the concerns of the EU and its member nations. Google has learned that activities which are legal in one country might not be legal in another. The public's reaction to Google's unified privacy policy once again brings to light the more general debate over the company's gathering and use of user information. Support- ers argue that Google uses this information to create improved services for users. It helps the firm remain competitive with strong rivals such as Apple and Facebook. Critics are concerned that Google is constantly overreaching and seems to have little actual concern for user privacy, only slowing or backtracking when it is forced to by consumer backlash or governmental regulators. Critics are also worried by the ease with which Google appears to change its policies, which could spell trouble for users and their privacy rights. In 2016, for instance, Google—which had previously banned its online advertising subsidiary DoubleClick from using personally identifiable information—removed the ban. Double- Click, which uses cookies to track and store user information, may be able to use personal information to develop more targeted advertising campaigns based on user history. These concerns are especially serious because so many users depend on some aspect of Google, whether it be Gmail, Android phones, or other services. "Right to Be Forgotten" In 2014 the European Union's highest court ruled that EU citizens have a "right to be for- gotten." In other words, consumers have the right to prevent certain types of content from showing up in online search results. Such content includes results that are inadequate, irrelevant, no longer relevant, or excessive. The court decision allows individuals to peti- tion search engines to remove such content from search results, and if refused, to take the matter to a local data protection authority for adjudication. The court decision sent shockwaves through the Internet search community. Was this censorship, or the beginning of an acknowledgment that search engines have a duty to at least somewhat curate their results? Was this a victory for privacy, or a defeat for freedom of speech? How will search companies be able to properly decide whether removal requests are legitimate or stretch beyond the boundaries of the court decisions?

451 In response to the ruling, Google set up a process by which it processes "right to be forgotten" requests. The claimant fills out an online form, which is reviewed and processed by a team of Google lawyers, paralegals, and engineers. "Easy" cases, where the correct decision is relatively clear, are made by that team. Difficult cases are forwarded to a senior panel of Google experts and executives to decide. For instance, a published U.S. record of the name of a 16-year-old German individual convicted in the United States of a sex crime could be controversial because in Germany the record would not be published due to his minor status. Google also releases periodic "Transparency Reports" providing information on right to be forgotten requests. So far, Google has received over 280,000 requests, mostly from individuals who want to protect their private information. Google and other Internet search companies continue to express their opposition to the "right to be forgotten" concept, and many others agree. Some are opposed to it out- right, citing freedom of speech concerns; others believe it may be a good idea but that private companies such as Google should not be the ones deciding which links to keep and which to take down. Simultaneously, EU regulators are dissatisfied with how Google has chosen to interpret the court decision. For example, Google is only removing links from its Europe-specific search engines such as Google.fr or Google.co.uk, meaning anyone can simply move to Google.com to find the hidden content. Simultaneously, other areas of the world are considering the right to be forgotten idea, with varying success. In Mexico courts have ruled for some individuals petitioning Google to remove content, but critics worry the right is being used largely by politically powerful individuals to remove unsightly aspects of their past. California has passed a law requiring websites to provide a mechanism by which minors can have content they post removed, believing children should not be pun- ished for online missteps. Hong Kong's top privacy regulator has embraced the concept wholeheartedly, suggesting Google should apply the EU ruling to its operations globally. It is still too early to say what the long-term implications of the "right to be forgot- ten" will be. However, it adds another wrinkle in Google's privacy concerns. Now, at least in some parts of the world, Google must not only worry about the information it collects itself but also about what information posted by third parties might be showing in its search results. Google in China Google has had a tough time in China. When Google decided to enter the world's most populous country, it faced an ethical dilemma. On the one hand, Google did not want to miss the opportunity to tap into a market consisting of more than one billion potential consumers. On the other hand, Google could not enter China without censorship. If it created a Chinese version of Google and hosted it outside of China, it would be subject to China's "Great Firewall," which the government uses to censor foreign sites. Google tried this method first, but its Chinese search engine was intermittently blocked and was otherwise slow and inconsistent for users, causing Google to steadily lose market share to domestic Chinese competitors such as Baidu. Google's other option, to host a search engine from within China, would require agreeing to self-censor its search results in accordance with Chinese law. Such an agreement went against the essence of what Google stood for— providing free and open access to information. Could Google agree to censor itself and still hold true to its "Don't Be Evil" mantra? Despite criticism, Google applied the principles of utilitarianism to the situation and concluded that the benefits of setting up a search engine inside China outweighed the costs. It refused to offer localized email or blogging, finding the Chinese censorship and reporting requirements for these services to be too egregious. However, for search Google decided the greater good would be to provide Chinese citizens with "the greatest amount
of information" possible, even if some of that information was censored. In 2006 Google opened its localized, self-censored Chinese search engine. Whenever a search term led to censored results, Google added a message to the results page notifying the user that some entries were missing. It also left up its original, uncensored Chinese search engine hosted outside of China, so users could try to use it if they wanted. Despite these precautions, Google's plan ran into problems almost from the onset. Google gained significant market share and became a serious competitor to Baidu, but the company's relationship with the Chinese government was continually tense, with Google accusing the government of interfering with the search engine beyond expectations. Google also faced intense backlash in the United States, including its leadership being called to tes- tify at Congressional hearings about how it could justify self-censoring in China consider- ing the principles it claimed to stand for everywhere else in the world. The breaking point was in 2010 when Google announced it had been targeted by a sophisticated cyberattack that appeared to originate from China and, among other things, had attempted to access the Gmail accounts of known Chinese human rights activists. Google stated that the impli- cations of the cyberattack required it to reevaluate its approach toward the Chinese mar- ket, and it could no longer justify self-censorship. It shut down its China-hosted site and forwarded visitors to its external, uncensored but often-blocked Chinese search engine. As a result, Google saw its market share in China plunge and Baidu retaking its dominant position. The Chinese government was also not happy with Google's handling of the situa- tion and immediately began blocking and/or censoring large portions of Google's services. Although Google's approach to China has seen little substantial change since its with- drawal in 2010, it is not giving up on the largest market in the world. There are recent indications that the company might try to penetrate the market through another one of its signature products—Android. Android is the most popular mobile operating system in China, but it has been popularized and sold by third-party phone companies and device sellers with little direct involvement from Google. Google is rumored to be looking into creating a localized official app store to compete with the various unauthorized stores that have sprung up in Google's absence (Google's normal Play Store is blocked in China). The company will have to remember the lessons it learned in its first failed attempt and the sensitive ethical issues involved with censorship as it makes its next move into the Chinese market. GOVERNMENT RESPONSE TO PRIVACY ISSUES Consumer concerns over privacy issues prompted Congress to consider new legislation regulating what information Internet companies such as Google can collect and how they can use it. Internet companies, in turn, are attempting to make such legislation unneces- sary by developing their own industry standards, such as the "Do Not Track" feature now found on all major web browsers. Such self-regulation is an attempt to ward off federal legislation that could seriously limit the tracking activities of companies like Google. Some of the ideas that federal regulators have been discussing include a User's Bill of Rights and a mandatory Do Not Track mechanism. The Bill of Rights would, among other things, require companies to adhere to certain privacy practices. Its intent in this area would be to make Internet privacy policies easier for users to understand. A mandatory Do Not Track mechanism would be comparable to Do Not Call legislation, which makes it illegal for companies to sell to consumers over the telephone if those consumers are on the national Do Not Call registry. A similar law regulating Internet tracking could seriously impact how Internet companies collect information.
Many states are dissatisfied with the lack of federal action on this topic and have passed their own Internet privacy laws. California law, for example, provides special privacy pro- tection to minors online and requires websites to disclose whether they are respecting the "Do Not Track" requests they receive from user browsers. However, more recent govern- ment decisions have overturned privacy regulations that would have required Internet pro- viders to get users' permission before being able to sell their data. Critics claim that the government is failing to address the privacy gap, giving online companies like Google free rein in collecting, storing, and using user information. Because legislation could be a serious threat to Google, the company spends millions on lobbying and employs lobbyists on its staff. Google hopes to stave off regulation it feels restricts its ability to coordinate targeted advertising or offer customized services to users. However, with privacy issues and Internet breaches becoming a growing concern, the chance of increased regulation in the future is high. Although Google might not be able to prevent legislation restricting some of the activities of Internet firms, it can work with regulators to push for legislation with less of a negative effect on its operations. Google's lobbyists are having a profound impact on laws safeguarding Internet security. CONClUSION Google's success story is unparalleled among search engine providers. The company started off as a small search engine and ranking system and has become one of the most profit- able Internet companies in the world. Today the company is the owner and provider of products that go above and beyond simply a search engine. While there might be a risk of Google overextending itself, the company has a talent for making highly profitable acquisi- tions that increase its global reach. As a way to manage its various businesses, in 2015 Google created a new publicly traded holding company called Alphabet run by Google founders Larry Page and Sergey Brin. Google was made a subsidiary of Alphabet with its own CEO. The founders believe that developing a holding company and "slimming down" Google to focus more on its Internet businesses will be beneficial for the firm in the long run. Google has made itself into the epitome of a "best company to work for." The ben- efits Google offers employees are extensive, and Google empowers them to make deci- sions to improve the company's operations. The company has taken a strong stand on green initiatives and supports technologies to address global challenges. Google's "Don't Be Evil" mantra became a popular yardstick to guide Google's actions. After Google became part of the holding company Alphabet, its popular motto was modified to "Do the Right Thing." On the other hand, Google has faced challenges in privacy, many of which continue to this day. Google is forced to draw a fine line between using user information to generate revenue and violating user privacy. Because Google is able to offer targeted advertising to advertisers through its collection of information, the company can provide quality Internet services to its users for free. At the same time, Google has committed questionable actions that seem to infringe on user rights and has encountered resistance from governmental authorities on many privacy-related initiatives. With the threat of new regulation, Google takes measures such as lobbying to try and prevent legislation from being passed that proves unfavorable to the company. Because Google depends on tracking and similar activities to maintain profitability, it has a large stake in the privacy issue. However, rather than seeing this solely as a liability, Google might instead choose to improve its privacy practices and increase transparency in its operations. Google has the responsibility to ensure stakeholder rights are respected. Although Google has made great strides in social responsibility, both the company and society know there is room for improvement. Google's size, reputation, and history give it a unique opportunity to positively impact how companies interact on the Internet.

Related Book For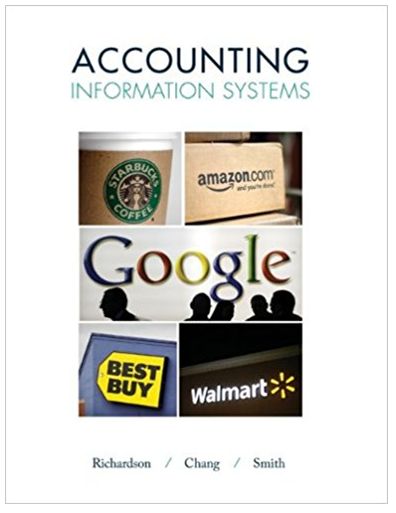 View Solution
Create a free account to access the answer
Cannot find your solution?
Post a FREE question now and get an answer within minutes.
*

Average response time.
Posted Date: February 28, 2021 11:14:05