If Tito's Handmade Vodka had to identify a single social media metric that most accurately reflects its mission, it would
Question:
If Tito's Handmade Vodka had to identify a single social media metric that most accurately reflects its mission, it would be engagement. Connecting with vodka lovers in an inclusive, authentic way is something Tito's takes very seriously, and the brand's social strategy reflects that vision.
Founded nearly two decades ago, Tito's credits the advent of social media with playing an integral role in engaging fans and raising brand awareness. In an interview with Entrepreneur, founder Bert "Tito" Beveridge credited social media for enabling Tito's to compete for shelf space with more established liquor brands. "Social media is a great platform for a wordof mouth brand, because it's not just about who has the biggest megaphone," Beveridge told Entrepreneur.
As Tito's has matured, the social team has remained true to the brand's founding values and actively uses Twitter and Instagram to have one-on-one conversations and connect with brand enthusiasts. "We never viewed social media as another way to advertise," said Katy Gelhausen, Web & social media coordinator.
"We're on social so our customers can talk to us." To that end, Tito's uses Sprout Social to understand the industry atmosphere, develop a consistent social brand, and create a dialogue with its audience.
As a result, Tito's recently organically grew its Twitter and Instagram communities by 43.5 percent and 12.6 percent, respectively, within four months.
Informing a Seasonal, Integrated Marketing Strategy
Tito's quarterly cocktail program is a key part of the brand's integrated marketing strategy. Each quarter, a cocktail recipe is developed and distributed through Tito's online and offline marketing initiatives.
It is important for Tito's to ensure that the recipe is aligned with the brand's focus as well as the larger industry direction. Therefore, Gelhausen uses Sprout's Brand Keywords to monitor industry trends and cocktail flavor profiles. "Sprout has been a really important tool for social monitoring. The Inbox is a nice way to keep on top of hashtags and see general trends in one stream," she said.
The information learned is presented to Tito's in-house mixology team and used to ensure that the same quarterly recipe is communicated to the brand's sales team and across marketing channels. "Whether you're drinking Tito's at a bar, buying it from a liquor store or following us on social media you're getting the same quarterly cocktail," said Gelhausen.
The program ensures that, at every consumer touch point, a person receives a consistent brand experience-and that consistency is vital. In fact, according to an Infosys study on the omnichannel shopping experience, 34 percent of consumers attribute cross-channel consistency as a reason they spend more on a brand. Meanwhile, 39 percent cite inconsistency as reason enough to spend less.
At Tito's, gathering industry insights starts with social monitoring on Twitter and Instagram through Sprout. But the brand's social strategy does not stop there. Staying true to its roots, Tito's uses the platform on a daily basis to authentically connect with customers.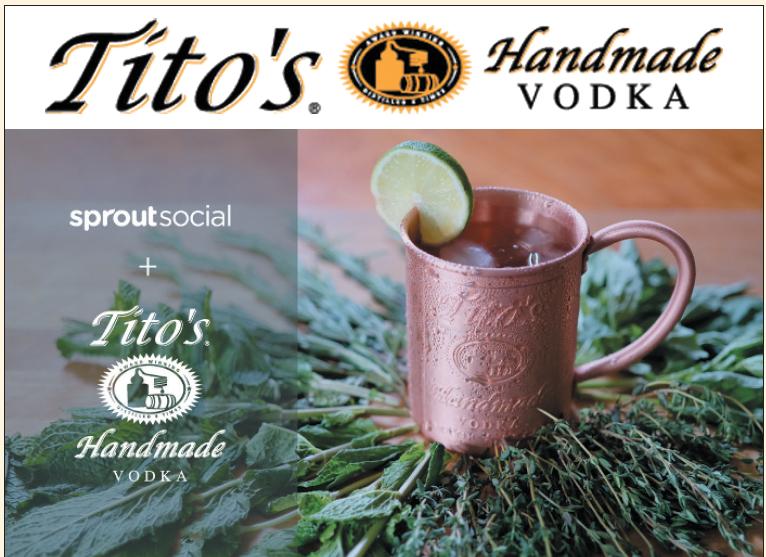 Questions for Case 7.8
1. How can social media analytics be used in the consumer products industry?
2. What do you think are the key challenges, potential solutions, and probable results in applying social media analytics in consumer products and services firms?
This problem has been solved!
Related Book For
Question Details
Chapter # 7- Text Mining, Sentiment Analysis, and Social Analytics
View Solution
Create a free account to access the answer
Cannot find your solution?
Post a FREE question now and get an answer within minutes.
*

Average response time.
Question Posted: September 06, 2023 14:15:23