Assume Cat and Joe were told that they should expect one onsite competitor. Would you recommend they stay in Kamloops
This problem has been solved!
Question:
Assume Cat and Joe were told that they should expect one onsite competitor. Would you recommend they stay in Kamloops for the day or go to Bullarama? Justify your answer with both financial and nonfinancial data.
Cat and Joe came from the neighboring towns of Smithers and Houston in northern British Columbia. They knew each other growing up but never connected beyond the level of acquaintances. Cat recalled their relationship as teens: "I was interested in Joe, and Joe was interested in hockey." The two lost touch, married other people, and started their own families. Cat had one daughter and two sons, while Joe had two sons of his own.
Cat went to school for nursing and referred to her career as that of a "gypsy nurse" working for a wide variety of organizations. Her most recent jobs included a role at a pregnancy outreach center and an instructional post in the nursing program at the local university in Kamloops. Joe's career had been more stable. After a short time as a cook in a restaurant, he found a permanent career behind the wheel of a logging truck, first in northern British Columbia then moving to the city of Merritt, 100 kilometers south of Kamloops.
Cat and Joe's marriages dissolved. Eventually, the newly single acquaintances reconnected on Facebook when the social media site suggested that they might know each other. The two began dating, and on one of their earliest dates, Joe cooked for Cat. On that night, Joe's pulled pork sandwich proved to be his way into Cat's heart. She was surprised to learn that one of Joe's hobbies was smoking meat. After high school, as soon as Joe could afford a smoker, he bought one, and in the two decades since, he had become an expert in the art of smoking and slow-cooking beef and pork. He also enjoyed making his own rubs and sauces.
As their relationship became more serious, Joe moved from Merritt to Kamloops to live with Cat. Joe's workplace was still based an hour away in Merritt, leaving him little time for family after the commute and his long days driving the logging truck. Neither Joe nor Cat was happy with this arrangement, with Joe spending a lot more time on the road than at home. Something had to give, so Joe began to look for new opportunities closer to Kamloops.
It was at a potluck dinner that Cat and Joe got the inspiration for their business. Joe brought a dish from his smoker, and it was a hit. Two of their friends who attended the party, Cye Delaney and Denise Leigh, were owner operators of a popular local tattoo parlor. These experienced entrepreneurs suggested that Joe's pork was so good that he and Cat had a legitimate business opportunity. They agreed to give Cat and Joe advice if needed and put the couple in touch with an angel investor.
When it came time to meet the potential investor, both Cat and Joe were nervous. They wanted the opportunity badly, but it was one thing to impress friends at a potluck and another thing entirely to impress a stranger—and to impress him so much that he would be willing to invest tens of thousands of dollars in a business concept proposed by two inexperienced entrepreneurs. Joe and Cat brought the possible investor a sample of the items they planned to include on the menu, and perhaps more importantly, they also brought a conservative, but thorough, business plan. The angel investor was so excited by the food and the business plan that he wrote them a check on the spot. With that meeting, Cat & Joe's Pig Rig was born
Related Book For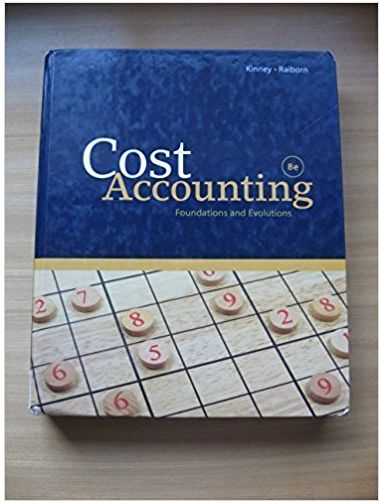 View Solution
Create a free account to access the answer
Cannot find your solution?
Post a FREE question now and get an answer within minutes.
*

Average response time.
Posted Date: July 30, 2018 03:20:22