1- Jos Lpez has $ 15,000 in a 6-year certificate of deposit (CD) that pays a guaranteed annual rate of...
This problem has been solved!
Question:
1- José López has $ 15,000 in a 6-year certificate of deposit (CD) that pays a guaranteed annual rate of 4%. Create timeline that shows when the cash flows will occur.

2- Oliver López deposits $ 12,000 in a bank account that pays 7% annual interest. Calculate the account balance after 5 years.

3- Carmen Hernández has saved $ 8,000 for a car deposit. The highest monthly payment you can afford is $ 455. The loan will have an APR of 11% due at the end of each month. Determine what is the most expensive car you can buy if you buy it on credit payable in 60 months.

4- Determine the present value of a financial instrument that pays $ 18,500 in 10 years if instruments of similar risk pay 6% per year.

5- Calculate the future value (FV) of a $ 5,000 investment at an interest rate of 10% over 7 years

6- Determine the interest rate you will pay, if you are approved for a loan for $ 112,000 with annual payments of $ 15,000 over 8 years.

7- Reynaldo Sepúlveda is retiring in 20 years and currently has savings of $ 125,000. Reynaldo thinks he will need $ 650,000 at the beginning of his retirement and has no additional funds saved. Determine the annual interest rate you will need to meet your goal.

8- Suppose you want to buy heavy equipment machinery and a commercial bank will loan you $ 65,000 for the transaction. The loan will be amortized over 5 years and the nominal interest rate will be 8% payable monthly. Calculate the monthly payment and the annual rate (EAR) of the loan to be repaid.

9- Master Paint Industries sales in 2019 were $ 18 million, while in 2017 they were $ 10 million. Determine the rate of sales growth.

10- Determine the present value of a $ 3,500 perpetuity if the interest rate is 7%. If interest rates doubled to 14%, find present value.

11- Find the future value of an ordinary annuity that pays $ 2,350 at 6% over 6 years. It also determines the future value if this were a prepayment annuity.

12- Mr. Del Valle is 54 years old and plans to retire in 8 years. You want to live at least 20 years after you retire. He has $ 125,000 in savings and expects to earn 7% annual interest. He hopes to have an income of $ 45,000, the same as he currently receives from the work he does. Del Valle will begin receiving your benefit after 8 years biweekly (24 payments per year) after you retire. Annual inflation is expected to reach 5%. Determine how much Mr. Del Valle must save over the next 8 years to meet the retirement goal.
Related Book For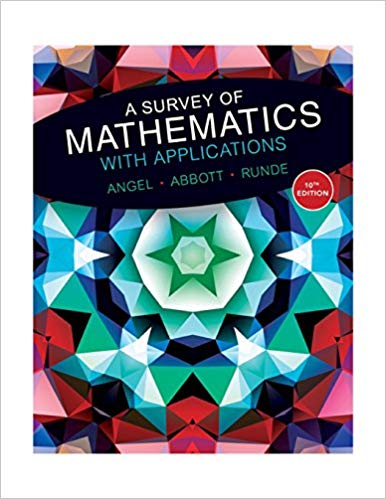 View Solution
Create a free account to access the answer
Cannot find your solution?
Post a FREE question now and get an answer within minutes.
*

Average response time.
Posted Date: August 13, 2021 18:27:08