Bring out the point of the positive role that surrendering can play in a person's success, and the importance of
This problem has been solved!
Question:
Bring out the point of the positive role that surrendering can play in a person's success, and the importance of learning from and bouncing from difficulties? 
History is replete with the testimonies of the lives of men and women who have had to bounce back in the 'game of life' from challenging circumstances, setbacks, and situations, which in retrospect, they look back on as being the defining moments that are responsible for shaping the destinies of their lives. These times rarely go as planned, and as a result, we must rely on our resources of faith, self-improvement, tenacity, and personal devotion to keep going until we achieve our goals and fulfill the purpose for which God originally designed us. All of these lessons, and more, can be learned from the lives of the Patriarchs—including, but not limited to, Abraham, Isaac, Jacob, Moses, David, and even our best and most perfect example of Victory—Jesus Christ—which are recounted throughout the Bible. Curiously, the one thing these men have in common is that they each had their own "Ok God" moments in which they decided to become their best selves despite the odds, and to make the most of the chances presented to them by the very obstacles that have been holding them back. In fact, it is in these "Ok God" moments that a person is compelled to decode the "how" in order to determine the "who." Rather than focusing on how a particular circumstance, trial, diagnosis, family or financial difficulty, career choice, etc., is going workout, people of faith turn their attention to the living God who is more concerned about their well-being and who has the power to put the broken pieces that have become part of their lives together again to create a masterpiece and bring success in their lives. The book "Ok God: Surrendering All to God," written by Pastor Chrissy Vickers, is a call and an encouragement to anyone facing moments of challenge, serving as a blueprint and an example of how to triumph in the face of difficulty by deciding never to give up and instead to always press forward until one's dream is fulfilled.  The apostle Paul also had his own shared of setbacks, yet, today we can read of his resolve in Philippians 3:13-14 where he states, "brothers and sisters, I do not consider that I have made it my own yet; but one thing I do: forgetting what lies behind and reaching forward to what lies ahead.  I press on towards the goal to win the [heavenly] prize of the upward call of God in Christ Jesus".
Related Book For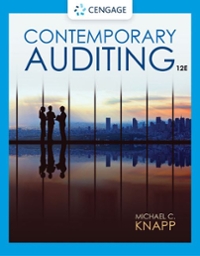 View Solution
Create a free account to access the answer
Cannot find your solution?
Post a FREE question now and get an answer within minutes.
*

Average response time.
Posted Date: September 30, 2023 04:54:45