James Lucas is 24 years old and lives in Nundah in Brisbane. James plays football professionally and has been under
This problem has been solved!
Question:
James Lucas is 24 years old and lives in Nundah in Brisbane. James plays football professionally and has been under contract to play for the Brisbane Roar since 2016. James was born in Brisbane and his parents and younger sister live in Coorparoo. James is single and lives in a townhouse in Nundah and he is studying Bachelor of Physiotherapy on a part time basis at the University of Queensland. James coaches an elite under 8's development team for a 9-week program on two occasions during the off-season. James provides his own Australian Business Number (ABN) to the Olympic Football Club so that they can pay him for this work. James is offered a contract with a Spanish football team from July 2023. As an incentive to sign the contract, the team pays him a lump sum payment of $30,000 (AUD). Nike sponsors James by providing cash and clothing and in return James must promote Nike through radio broadcasting advertising. James advises you with further detailed information below (some items already mentioned above). Money/items received (Receipts) $3000 winnings from playing Blackjack at the Treasury casino. $160,000 wages from Brisbane Roar $1,800 payment from Olympic Football Club for the 9-week elite program for under 8 children $20,000 received from the income insurance provider of Brisbane Roar for 4 weeks when James could not play due to a head injury obtained during a match. $20 reimbursement from Brisbane Roar for parking fee to attend a dentist appointment $30,000 contract incentive payment from the Spanish football club $2000 for winning player of the match in the Brisbane Roar game against Newcastle Jets $2800 travel allowance for when James travels to games outside of Brisbane. $35 interest from the bank where his wages are deposited $15000 in cash from Nike as his sponsor. $ 4,000 worth of clothing from Nike $250 Rebel sport voucher from parents of the under 8 elite team to say thank you. Department of Accounting Finance and Economics Nathan campus Griffith University, Queensland 4122 Australia griffith.edu.au Required: a. In terms of the items that James has received above, determine whether each item would be considered ordinary income under s6-5 of the Income Tax Assessment Act 1997. Ensure that you address your answer using ILAC format and follow the structure set out below. There is no need to consider the source of the income or in what year it is derived. (12 marks) Ensure that you justify your application with the relevant law. b. For gifts received that have a connection to work activities, why is it important that they are included as part of income when considering the fairness and equity of the Australian tax system? (3 marks) IDENTIFY WHETHER A RECEIPT WILL BE ASSESSSABLE UNDER s 6-5 ITAA97:
Step 1: Is there a legislative definition of 'ordinary income' under the ITAA? 
Step 2: Is there a case law that defines 'ordinary income'? Consider the common law characteristics of ordinary income - have these been met on the balance? Does the receipt fit into any of the known categories of ordinary income: Step 2(a): Are any of the receipts 'income from personal exertion'? Step 2(b): Are any of the receipts 'income from property'? Step 2(c): Are any of the receipts 'income from business'? 
Step 3: Are any of the receipts exempt or non-assessable non-exempt income? 
Step 4: Are any of the receipts a kind of statutory income? The statutory provision usually prevails. Any receipts that do not fit into any of the above categories will not be a kind of assessable income.
Related Book For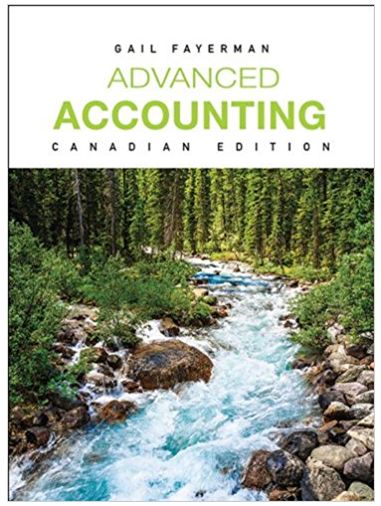 View Solution
Create a free account to access the answer
Cannot find your solution?
Post a FREE question now and get an answer within minutes.
*

Average response time.
Posted Date: September 23, 2023 05:11:11