Mr. Alwys Right opened The Right Cleaners on March 1, 2020. It mainly attracts businesses in Suva CBD, which are
This problem has been solved!
Question:
Mr. Alwys Right opened "The Right Cleaners" on March 1, 2020.
It mainly attracts businesses in Suva CBD, which are closed during weekends and on public
holidays. Cleaning services are provided from 9am: 9pm and employees are paid on weekly
basis. The chart of accounts for the cleaning operations is provided below:
CHART OF ACCOUNTS
Assets Revenue
111 Cash 411 Services Revenue
112 Accounts Receivable
113 Supplies
114 Prepaid Insurance Expenses
115 Prepaid Rent 511 Maintenance & Repairs Expense
116 Equipment 512 Supplies Expense
117 Accumulated Depr. - Equipment 513 Depreciation Expense
514 Insurance Expense
Liabilities 516 Wages Expense
211 Accounts Payable 517 Rent Expense
212 Wages Payable 518 Interest Expense
213 Loan
214 Interest Payable
Owner's Equity
311 A. Right , Capital
312 A. Right, Drawings
313 Income Summary (Profit / Loss)
The following transactions took place during March, 2020.
Mar 1 A. Right invested cash in the business, $15 000.
1 Interest on loan will be paid on the first day of each subsequent month. An agreement
was signed on a 6-month, 6%, of $6 000 loan payable.
1 Purchased a used truck for $8 000 cash.
2 Paid $1 500 cash to cover rent from March 1 through May 31.
3 Paid $2 400 cash on a 6 month insurance policy effective March 1.
6 Purchased cleaning supplies on account, $2 000.
14 Billed customers $3 700 for cleaning services performed.
18 Paid $500 on amount owed to cleaning supplies.
20 Paid $1 750 cash for employee wages.
21 Collected $1600 cash from customers billed on March 14.
28 Billed customers $4 200 for cleaning services performed.
31 Paid $350 for gas and oil used in truck during the month (Use maintenance & repair
expense).
31 Owner withdrew $900 cash from the company.
Adjustment information for the end of March is provided below:
a) Services performed but billed and uncollected at March 31 were $200.
b) Depreciation on the equipment for this month was $250.
c) One-sixth of the insurance expired.
d) An inventory count shows $280 of cleaning supplies on hand at March 31.
e) Accrued but unpaid employee wages were $1 080.
f) One month of prepaid rent has expired.
g) One month of interest expense related to the loan has accrued and will be paid on
April 1.
INSTRUCTIONS:
i. Journalize the March transaction from (1-31).
ii. Post the entries in (i) above to ledge accounts (use Three column accounts).
iii. Prepare  unadjusted Trial Balance at March 31.
iv. Journalize the adjusting entries from (a-g).
v. Prepare the income statement for March.
vi. Prepare classified balance sheet (vertical format) at March 31.
Related Book For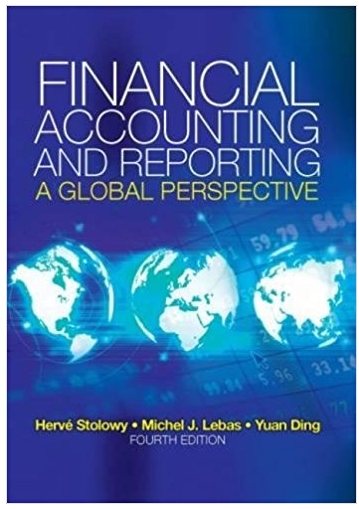 View Solution
Create a free account to access the answer
Cannot find your solution?
Post a FREE question now and get an answer within minutes.
*

Average response time.
Posted Date: September 17, 2023 04:28:23