The complaints department of Sandpiper Crossing (a chain of nursing homes), is located near the outskirts of the city (for
This problem has been solved!
Question:
The complaints department of Sandpiper Crossing (a chain of nursing homes), is located near the outskirts of the city (for inconvenience). The department consists of a single server who can deal with 12 complainants per hour on average. A complainant arrives at the department once every 6 minutes on average. Assume the inter-arrival and service processes are both exponential.
a. What is the average cycle-time of a complainant (in minutes)?
b. What is the average number of complainants in the queue waiting for service?
Twenty-five percent of complainants who leave the complaints department stop off at a nearby café (assume that the distribution of inter-arrival times to the café is exponential). Hungry complainants are the sole source of traffic for the cafe. The cafe serves customers at an average rate of one customer every 10 minutes. Service times have a standard deviation of 6 minutes.
c. Draw a process flow diagram of the complaints department/café system. Label its average service rates and interarrival rate
d. What is arrival distribution to the café? What is its squared coefficient of variation
e. On average, how many customers in the cafe are either being served or waiting in line?
2. Talisman Games, a local gaming store, stocks the 4th edition of the rulebook of a popular pen-and-paper role-playing game - Daggers and Dungeons. Talisman orders the rulebooks directly from its publisher - Wizards of the Shore (WotS). Talisman orders a rulebook at a wholesale price of $15 and sells it for $20. The lead-time from the supplier is two weeks, and there is a fixed order cost of $10. Demand for the rulebook each week is independent of demand in previous weeks and is approximately normal with a mean of 4 per week with a standard deviation of 3 per week. The owners of the store estimate that their opportunity cost of capital is around 15% per year.
If a customer comes looking to buy a rule book but finds Talisman is stocked out, their copy is backordered and picked up when the next shipment arrives at Talisman from WotS. The customers are always eager to pick up their books, so no sales are lost. To reward loyalty, Talisman throws in a free set of dice (worth $2) with every backordered book purchase.
What is Talisman's optimal inventory control policy; that is, its optimal order quantity Q* and re-order point R*?
How long does the average rulebook spend in Talisman before it is sold to a customer?
This morning a sales rep from WotS contacted the owners of Talisman. The owners learn that the new 5th edition of Daggers and Dungeons will be released in exactly 12 weeks. The sales rep told them that today was their last chance to order 4th edition books before they go out of print. Talisman forecasts that demand for the 4th edition will stay at the same level as before at its original price up until the 5th edition is released, but afterward, they will need to discount the 4th edition book by 30% in order to sell the remaining units (assume all are eventually sold at this reduced price).
What inventory level for 4th edition books should Talisman target to have in stock when the last order arrives two weeks from now?
Related Book For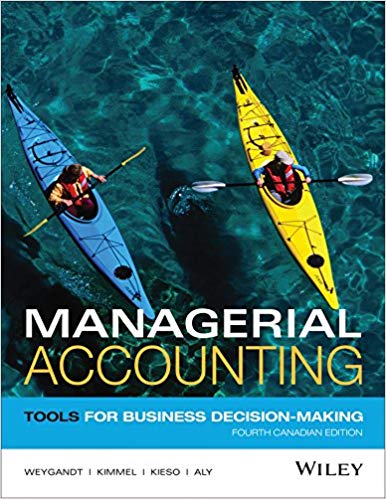 View Solution
Create a free account to access the answer
Cannot find your solution?
Post a FREE question now and get an answer within minutes.
*

Average response time.
Posted Date: August 26, 2023 07:18:29