Thomass work placement is at a management consultancy firm, Spectrum, which provides strategic and financial advice to organisations in the
This problem has been solved!
Question:
Thomas's work placement is at a management consultancy firm, Spectrum, which provides strategic and financial advice to organisations in the UK not-for-profit (NFP) sector. The NFP sector has different segments, the largest of which includes organisations which have a public interest objective, and which are known as charities. These are typically organisations dedicated to improving the quality of life for specific groups or individuals (e.g. children or the elderly), or focused on relieving poverty or distress. NFP organisations are growing in importance in the UK economy, and have an increasing role in the provision of public services (Brandsen and Pestoff, 2008).
One of Spectrum's clients is the Association for Voluntary Organisations for the Elderly (AVOE), a UK organisation providing a range of services to charity members who give care and support to the elderly. AVOE is traditionally known as providing information (e.g. a monthly newsletter on developments in the elderly-care sector); representation (e.g. at government consultations on matters relating to the elderly, including pensions); and support (e.g. advice on changes in Statutory Law; and networking opportunities through regional conferences and workshops). The main source of income for AVOE is membership fees. It also receives a fixed annual government grant to support its work.
In the past year it has become apparent that the cost of providing membership services is rising more quickly than income from membership fees. Jill Baxter, AVOE's Chief Executive, recently asked Spectrum to conduct an internal operational review to identify ways of generating additional income. Jennifer, Thomas's work-placement supervisor, managed this project which was completed last week.
The internal review identified several opportunities as well as potential problems for AVOE. An important finding was that AVOE currently provides more services to its members than was the case several years ago, even though all members pay a flat fee which has not increased in the past five years. For example, AVOE hosts some of its members' websites. The review also identified that although all large charities supporting the elderly are members of AVOE, some of the medium-sized charities and many of the small, regional and local charities are not (or in some cases have recently cancelled their membership).
Following the review, AVOE asked Spectrum to undertake a research project to investigate what its members really want from the umbrella body, and how it can attract new members. Jill Baxter, Jennifer and Thomas met in AVOE's Manchester offices, and agreed that the principal research question would be:
Why do charities supporting the elderly decide to join (or not) or leave an umbrella organisation such as AVOE?
The answer to this question should enable AVOE to develop strategic options for increasing membership revenues at a reasonable cost. Jennifer has asked Thomas to prepare a research proposal for the new project.
Thomas is now considering how to design the research so that he can answer the agreed question. He wonders how the research is situated in relation to the two 'paradigms' of research in the social sciences, which are traditionally labelled positivist and interpretivist. Thomas has read a great deal about the 'paradigm wars', but feels that the arguments about whether there is or is not an 'external reality' are tiresome and unproductive. On the one hand, he believes that these metaphysical debates are relevant to a philosophical understanding of research, and how we 'come to know' what we claim to know (and what we claim to have found out from research). But on the other hand, he worries that some researchers spend so long debating the metaphysical questions that they fail to 'get on' and do research which is useful to society. He suspects that some researchers feel constrained believing that the paradigm prescribes the method.
Thomas wants to focus on what is pragmatically useful to answer the research question. He also wants his research design to be robust and useful to AVOE. As he reads more about research design, he comes to realise that in fact the distance between post-positivists and interpretivists is not as great as it might seem (after all, he argues, is anyone really a 'pure' positivist these days?). There are important points of agreement: for example, post-positivists and interpretivists agree that our understanding of reality is constructed, and that research is influenced by the values of the researchers and the theoretical frameworks they use (Reichardt and Rallis, 1994:85–91).
Reading further, Thomas is delighted to find that there really is a third way, which is the pragmatic tradition developed by American scholars such as John Dewey and William James in the late 19th century and early 20th century. Pragmatists are driven by the problems which people face, and want to find out 'what works'. They also argue (e.g. Howe, 1988) that qualitative and quantitative methods are compatible, and that good research design often involves mixed methods. This means that the decision about whether to use qualitative or quantitative methods (or both) depends on the research question and on the current stage of the research cycle (e.g. using inductive or deductive reasoning).
Thomas realises, however, that the pragmatic approach is no 'easy' option. He can't just 'do what he likes'. Instead, he has to think hard – first about the research question; and then about which methods are appropriate to answer it. After reading some of the literature on mixed methodology, such as Tashakkori and Teddlie (1998), he writes a research proposal recommending a parallel mixed model design. The proposed design combines qualitative and quantitative data collection, analysis and interference processes.
• All existing members (approximately 80) will be asked to respond to an interviewer-administered questionnaire with closed questions (for example, eliciting members' perceptions of the utility of a range of services already provided or proposed), and open questions (for example, asking for members' opinions about the value of membership). Questionnaire interviews will be conducted by telephone. The questionnaire will gather categorical information about members' size (e.g. measured by revenue); service provided (e.g. residential homes, home care, in-hospital support, networking and support facilities); and geographic coverage (e.g. national, regional or local).
• During the same time period, Thomas will organize focus groups with a sample of members and non-members, as well as other stakeholders such as government officials who interact with AVOE and with UK elderly-care organizations.
• Data will be analyzed using quantitative and qualitative techniques. Questionnaire data will be analyzed using correlation, cross-tabulation and other descriptive and statistical techniques. The focus group and open-question survey data will be analyzed to look for key themes and patterns. Particular attention will be given to respondents' comments on perceived benefits of different services. In addition, some of the qualitative interview data will be quantified – for example by counting the frequency with which specific services are mentioned.
Later that week, Thomas emails the draft proposal to Jennifer. He wonders if she will accept the argument for a research design based on pragmatist principles, especially as she is known as a qualitative researcher with an interpretivist philosophy.
Questions
1. From the nature of the main research question "Why do charities supporting the elderly decide to join (or not) or leave an umbrella organization such as AVOE", what can you say about the nature of the research design? Is it qualitative, quantitative or mixed? Is it descriptive, evaluative, explanatory, exploratory or combined studies? What are the benefits of employing this design?
2. May Thomas follow a regulatory (standard) or radical change (remove the exist and come up with new ideas or start from zero) perspective in attaining a solution to this organizational problem? Explain your answer by comparing and contrasting the two research perspectives. Then specify the best-fit research paradigm (functionalist, interpretive, radical humanist, or radical structuralist) for this case.
Related Book For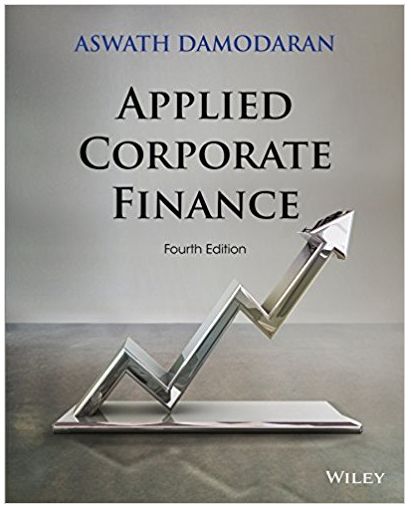 View Solution
Create a free account to access the answer
Cannot find your solution?
Post a FREE question now and get an answer within minutes.
*

Average response time.
Posted Date: January 04, 2021 11:42:05