Tutti Frutti Ltd. is a fruit juice company which is part of the divisionalised ARP International Group (ARPIG). Tutti Frutti
This problem has been solved!
Question:
Tutti Frutti Ltd. is a fruit juice company which is part of the divisionalised ARP International Group (ARPIG). Tutti Frutti is a market leader and it sells a wide range of juices to the catering sector (10 litre cartons) and to the grocery sector (0.5 litre cartons). The sale of fruit juices in the catering sector has increased significantly in recent years to the extent that catering sector cartons now typically represent 80% of Tutti Frutti's total sales volume. The company's production facility is currently working at full capacity (10 million litres per annum) and the product cost information is:
0.5 litre-carton 10 litre-carton
£ £
Selling price 1.50 27.00
Manufacturing cost:
Ingredients 0.30 6.00
Packaging 0.15 3.60
Labour cost 0.20 4.00
Variable overhead 0.25 5.00
Fixed overhead 0.20 4.00
ARPIG has recently acquired Jarvis Foods Ltd, a company which specialises in producing tray-packed meals. The management of Jarvis has asked Tutti Frutti to supply 4.5 million of its 0.5 litre-cartons of juice in the next year at a price of £1.25 per carton. Jarvis will use the juice cartons as part of a new contract which they are hoping to acquire for the supply of 4.5 million pre-packed meals to all of the hospitals around Ireland. Jarvis has estimated the cost of the pre-packed meal for the hospital contract would be as follows:
£
Packed food items (other suppliers) 2.35
Juice (purchased from Tutti Frutti) 1.25
Other variable costs 0.90
Fixed overhead 1.65
6.15
The management of Jarvis are aware that the competition to acquire the hospital contract is very intense. They have surmised that in order to be successful they must tender a price for the pre-packed meals of £6.20 per unit. Consequently, acquiring the juice cartons from Tutti Frutti at the price of £1.25, as opposed to the market price of £1.50, is essential to the viability of the company's bid. The management of Jarvis suspect that the management of Tutti Frutti might not be amenable to selling at a discount, so they have appealed to ARPIG to oversee the transfer pricing situation, commenting " In our view, this hospital contract is a real opportunity for Jarvis. It will improve the company's market share and will utilise a significant portion of its spare capacity. Surely, everyone can see that if the contract is good for Jarvis, it is also good for ARPIG as a whole."
It is it in the financial interests of ARPIG as a whole, if Tutti Frutti were to supply the cartons of juice to Jarvis, and Jarvis was successful in acquiring the hospital contract at a price of £6.20 per tray-packed meal? You may assume all fixed costs are not relevant.
Complete the blanks below. Enter answers to two decimals e.g. 9.99.
Is the hospital contract worthwhile?
Revenue tray-packed meal 6.20
Costs of Jarvis
Variable costs (excluding juice) ?
Juice ?
Incremental loss/benefit per unit ?
Thus, the contract (enter is or is not) in the interest of the group.
From the group perspective, should the juice be purchased externally or transferred from Tutti Frutti? Complete the blanks
The juice should be supplied (internally/externally) as the market price is (higher/lower) that the relevant cost of supply.
Related Book For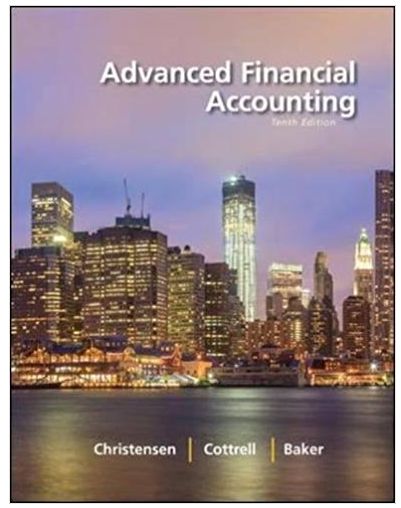 View Solution
Create a free account to access the answer
Cannot find your solution?
Post a FREE question now and get an answer within minutes.
*

Average response time.
Posted Date: April 25, 2021 07:47:02