Using the following information, create a line item budget showing the departments of Sales and Marketing, Research and Development, and
This problem has been solved!
Question:
Using the following information, create a line item budget showing the departments of Sales and Marketing, Research and Development, and Administrative for Globex Corp. Project your budget out for 4 quarters, including revenues. Budgets should be broken down by each area (aka department) and reflect the total for each department. It is suggested that you use a spreadsheet to complete this assignment. After you have calculated your budget, please address each question at the end. 
1. The fiscal year for Globex Corp. runs from January 1st through December 31st.
2. Salaries and wages for the marketing and sales department are a fixed cost of $300,000 for the year. Commissions are estimated to be at 10% of sales for Q1, 15% for Q2, 25% for Q3, and 20% for Q4 based on past data and incentive programs. Payroll taxes are figured at 8.4% of pay. There are no promotions anticipated for this department.
3. The company anticipates that sales each quarter will be $1.5 million, $2.3 million, $2.9 million, and $500,000, respectively. (Q1-Q4)
4. Office expenses for both the marketing and sales department and research and development are fixed at $40,000 per year.
5. The marketing and sales department has an overall advertising budget of $500,000 per year. Advertising expenses follow the same percentage breakdown as commission paid for each quarter.
6. The marketing and sales department has an overall travel budget of $100,000 annually. Managers are allowed to determine how that budget will be distributed over the course of the year.
7. A category of "other" expenses is included in each departments' budget, for an allowance of $5,000 quarterly.
8. The Research and Development department is allocated 10% of quarterly sales from the previous quarter for its new/continuous projects. For example, sales of last fiscal year's 4th quarter were $650,000. For this fiscal year 1st quarter, the total project budget for R&D is $65,000.
9. The R & D department employs 4 people – 3 scientists and one administrative assistant. Salary is as follows: a. Administrative assistant: $35,000 annually b. Scientist #1: $75,000 annually c. Scientist #2: $43.00 per hour, works 25 hours per week d. Scientist #3: $80,000 annually e. Payroll taxes are figured at 8.4% of wages
10. The R&D department has capitalized equipment which is depreciated at a rate of $10,000 per quarter.
11. The R&D department has contracted waste removal services at a monthly price of $6,000.
12. The R&D department provides each scientist with a professional development fund that can be used throughout the year. Each scientist is allowed to be reimbursed $3000 per year for these expenses
13. The Administrative department has several fixed expenses. Fixed expenses consist of quarterly insurance payments of $5,000, property taxes of $30,000 that are paid in the 1st and 3rd quarters, an offsite storage rental for $50 per month, and a supplies budget of $6,000 per month.
14. Utilities are averaged at a rate of $0.35 of each dollar of revenue generated per quarter
15. The Administrative department uses contracted services that total $3,500 monthly
16. Salaries for the Administrative department total $425,000 quarterly. Payroll taxes are calculated at 8.4% of salaries.
17. Health insurance and other benefits for all employees is calculated at a rate of 43.5% of total salaries. 
After completing your budget for each department, answer the following questions:
1. What are the total expenses for each of the 3 departments?
2. R&D wants to make the part time scientist, scientist #2, a full time position with a salary equivalent to the other two scientists in the department. Based on budgetary constraints, do you think that this request should be approved?
3. Marketing and sales wants to increase the advertising budget by $250,000 annually. What will the impact on that department's overall budget be if this increase is granted?
4. The CFO of Globex Corp. has stated that the company needs to decrease total expenses on the administrative side of the house by 5%. After looking at the budget for R&D, M&S, and Administrative, where would you suggest making cuts to save an overall 5% across the 3 departments?
Related Book For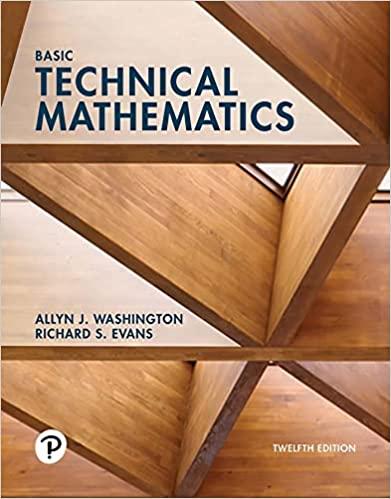 View Solution
Create a free account to access the answer
Cannot find your solution?
Post a FREE question now and get an answer within minutes.
*

Average response time.
Posted Date: July 13, 2023 02:26:51