How can a small company find capital to finance an innovative new product? Venture capitalist Kevin Semcken discovered Able Planet,a
This problem has been solved!
Question:
How can a small company find capital to finance an innovative new product?
Venture capitalist Kevin Semcken discovered Able Planet,a small startup in Wheat Ridge, Colorado, that produces headphoneswith an imbedded magnetic coil to enhance sound quality,at a technology conference in Denver, Colorado. Semcken, whosuffers from a hearing loss in one ear, was intrigued and testedthe small company's product by listening to Dean Martin's "You'reNobody 'Til Somebody Loves You." "I was instantly a fan," hesays. Semcken invested in Able Planet and soon became the company'sCEO and chairman. Two years later, the company's uniquenoise-cancelling Linx headphones won an award for innovation atthe Consumer Electronics Show, and orders began pouring in. In notime, the company's annual revenue reached $2 million.Semcken was pleased with Able Planet's progress, but hehad a bigger vision for the company. Inspired by stents, balloonlikedevices used in medical procedures to clear blocked arteries,Semcken came up with the idea of earphones that incorporated aninflatable disk that could conform perfectly to the size and shapeof a person's ear canal. The result would be a set of earphones thatfit snugly into the ear canal, stay in place even during strenuousactivity, and block out ambient noise. He even had a great namefor the product: Sound Fit. Semcken saw the potential for SoundFit not only to improve substantially the performance of earphones,but also to revolutionize the design of other products,such as Bluetooth headsets and hearing aids. He had lined up30 potential customers who were interested in learning more aboutthe innovative earphones and had convinced them to sign nondisclosureagreements. What Semcken needed now was financingso that Able Planet could manufacture production-quality prototypesof the Sound Fit earphones and generate orders.Then Able Planet's banker called with bad news. The bankwas changing the terms of Able Planet's $2.5 million line ofcredit. Under the new terms, the bank would no longer financethe upfront cost of raw materials and manufacturing. Semckenwas stunned because even though Able Planet was not yet cashflow positive, the company had always made its payments to thebank on time for the last 3 years. Without a flexible line ofcredit, Able Planet would not be able to purchase the materialsand manufacture the headphones that its retail customers,including Costco and Walmart, demanded. The credit linerestriction came at the worst possible time. Able Planet wasgearing up for the late-spring graduation season, its secondbiggest sales period of the year after Christmas. The companynormally cranked up production for the crucial back-to-schooland Christmas seasons (which account for 60 percent of itssales) during the summer, but the bank's new restrictions on itsline of credit put its most lucrative sales seasons in jeopardy.Semcken met with Able Planet's two board members, RobCascella and Steve Parker, both of whom are investors in thecompany. They advised him to put the Sound Fit earphones onhold for the time being and to focus on increasing sales of Linxheadphones. Without a way to finance production of the headphones,however, Semcken knew that opening new retailaccounts and increasing production would be impossible. Heneeded $1.5 million to finance current operations for Linx,build the Sound Fit prototypes, and market both products tonew and existing customers. Semcken traveled around thecountry to call on 15 different banks, but none of them wasinterested in making a loan. A crisis in the financial marketshad all but slammed shut the lending window at most commercialbanks. Semcken pondered his options.
Questions
1. Experts say that entrepreneurs who need between$100,000 and $3 million often face the greatest obstacleswhen raising capital for their businesses. Why?
2. How should Kevin Semcken raise the $1.5 million in capital that Able Planet needs? Be sure to consider sources of both debt and equity financing.
3. Write a short memo to Kevin Semcken explaining what he should do before he approaches potential lenders and investors to maximize his chances of getting the capital that Able Planet needs.
Sources: Based on Jamie Kripke, "Case Study: Able Planet," Inc.,
July–August 2009, pp. 58–61; "About Us," Able Planet, www.ableplanet.com/aboutus.html.

Related Book For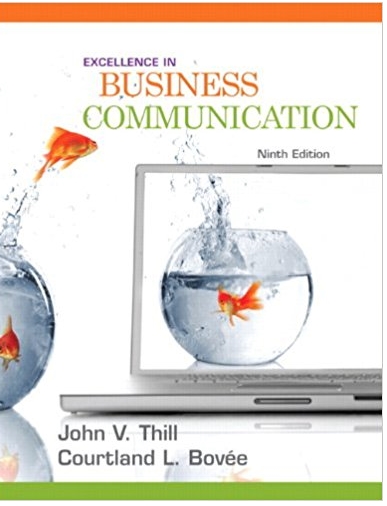 View Solution
Create a free account to access the answer
Cannot find your solution?
Post a FREE question now and get an answer within minutes.
*

Average response time.
Posted Date: January 08, 2021 19:23:31