You attend the magistrates' court to represent Amy Bowen who is appearing in court from police custody having just been
This problem has been solved!
Question:
You attend the magistrates' court to represent Amy Bowen who is appearing in court from police custody having just been charged with an offence of theft of clothing and food items (valued at £206.99). Amy is 22 years of age. You represented Amy at the police station the evening before.
It is alleged that Amy stole these items from a shop where she was seen to steal the items by a shop assistant who recognised her. There is also CCTV evidence that shows someone fitting Amy's description taking the items and leaving the shop without paying for them. Several hours later Amy was arrested by the police and taken to the police station. When interviewed, Amy denied stealing these items and claimed that she was elsewhere at the time. In light of Amy's defence you requested the police hold an identification procedure, but they refused on the basis that it would serve no useful purpose as the shop assistant already knew Amy. None of the stolen items have been found and Amy tells you that she only vaguely knows the shop assistant as she occasionally buys food from this shop. You have viewed the CCTV evidence and although the person seen taking the items does fit Amy's description, the quality of the image of this person is poor.
You are also representing Amy on another allegation of theft (from a shop) for which she is due to appear in court in a week's time from police bail. Amy intends to plead guilty to this matter and has already made full and frank admissions to the police about it. Amy has always admitted her guilt in the past. You are aware that Amy has four previous convictions for similar thefts, all committed during the last three years (none of which were committed on bail though) and two convictions for failing to surrender to court which occurred when she did not answer her court bail for the last two offences of theft. You represented Amy on both of these occasions where she voluntarily surrendered herself. On the first occasion Amy explained she had forgotten about her court appearance as she was withdrawing from her heroin addiction and on the second occasion she had confused her court dates with a doctor's appointment. Amy also tells you that she no longer takes heroin and is currently prescribed methadone to help her come off heroin. The police believe Amy steals to help feed her heroin addiction. They also claim that she is of no fixed abode and either lives rough on the streets or stays temporarily with various acquaintances.
Before attending court this morning you speak to Amy's father who confirms that Amy can come and stay with him and that she can also work part-time for him as a receptionist at the caravan park he owns. He will attend court today.
When you arrive at court you speak to the prosecutor who confirms that she will be opposing Amy's application for bail, if the matter is not dealt with today.
Outline the arguments you anticipate the prosecution will raise when opposing bail.
How will you counter these objections to bail and what further steps should you take before Amy's case is called into court?
If bail is refused explain what advice you will give Amy about any further bail applications she is entitled to make.
Related Book For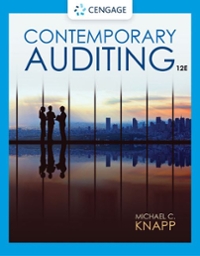 View Solution
Create a free account to access the answer
Cannot find your solution?
Post a FREE question now and get an answer within minutes.
*

Average response time.
Posted Date: August 16, 2023 04:38:57