You receive an email from your mentor: Hey, Tough assignment! Welcome to the messy job of...well...cleaning up messes. I've been
This problem has been solved!
Question:
You receive an email from your mentor:
Hey,
Tough assignment! Welcome to the messy job of...well...cleaning up messes.  I've been following our mentions on social media since last night, too, so here are some tips:
For your letter to investors, remember that they will not be happy to receive bad news about the angry customers and possible lowered quarterly revenue, so it is important to follow the indirect pattern for a bad news letter.  You will want to be positive about the situation, but you need to remember that the law requires companies to notify investors about anything that might affect profits, so you cannot ignore what happened or how angry it made at least some of our customers.  In other words, you have to tell the truth.
One positive is that based on other social media posts, it looks like customers love the animated emojis and really like that they are able to use the emojis on Facebook, along with the other social media platforms they have been able to use them on in the past. In your letter, let the investors know about these things—they'll be looking for something good in all of this.  They'll also appreciate knowing through a formal communication specifically how the problem is being promptly addressed.
When it comes to addressing the crisis with customers using a Twitter presentation, I'd do three things. First, I'd apologize to the customers and let them know that you understand and respect how they feel. Take responsibility for our lack of judgment and explain how this error happened.  If you don't, customers won't believe a word you say. Then, offer the 50% discount as part of our apology. Strike a balance between being humble about what's happened and being upbeat about what the future holds. It's important to convince them that the company will take action to prevent this glitch from happening again. Finally, thank the customers. Everyone likes to feel appreciated.
Good luck again!
Jen Avatar 
Following are some additional guidelines for the letter you need to write to investors.   
SeeMoji has a legal responsibility to notify investors when something happens that could affect the financial position of the company. Unhappy customers means that our quarterly revenue may be affected, which is bad news for investors.
While the letter will be announcing this bad news of angry customers and potentially lowered quarterly revenue, you will also tell investors what we are doing to make our customers happy and keep their business. You want investors to know we are confident with these actions and can meet our goal of doubling revenue over the next year.
Remember who your audience is for this message and provide information that interests them.  For example, investors are glad a product is liked by customers, but they are really interested in what that means for them personally. When they see complaints about a company in social media, they may be wondering if they should dump their stock and buy something else, so it is important to reassure them that SeeMoji has the situation under control.
While the news is bad, it is important to use positive language and avoid negative language. You need to be careful, however, to avoid misleading investors or leaving out facts that affect them.  In other words, you have to tell the truth so that readers understand what has happened.  Being positive does not mean you should hide the truth in overly vague terms.
Related Book For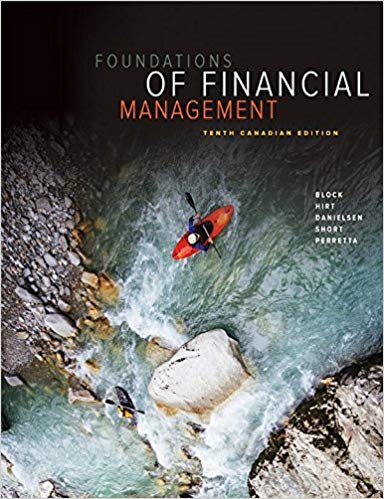 View Solution
Create a free account to access the answer
Cannot find your solution?
Post a FREE question now and get an answer within minutes.
*

Average response time.
Question Details
Chapter # 20- External Growth through Mergers
Posted Date: September 16, 2023 12:25:53