Apple Inc. is a prime example of a company that has effectively defined and clarified its positioning strategy. As a
This problem has been solved!
Question:
Apple Inc. is a prime example of a company that has effectively defined and clarified its positioning strategy. As a result, it has become a leading brand in the technology industry and is closely associated with various product categories in consumers' minds. Apple's clear positioning strategy has helped establish its strong brand presence and market leadership.
 What product category ladder has it associated itself within people's minds? Has it created a new ladder? If not, what rung is it on?
Apple is a leading brand in the smartphone and personal computer industries. In the smartphone category, Apple has created a new ladder with the introduction of the iPhone, which combined multiple functionalities into one device. In addition, apple positioned the iPhone as a premium and cutting-edge smartphone with an innovative design, intuitive user interface, and seamless integration with its software ecosystem. As a result, Apple has become the leading brand in the smartphone category and occupies the top rung of the ladder.
Apple has differentiated itself from other computer brands in the personal computer category by emphasizing design, user-friendliness, and integration. While not holding the largest market share, Apple positions its Macintosh line of computers as high-quality, reliable, and user-friendly machines. In addition, by targeting creative professionals, students, and those valuing a premium experience, Apple occupies a superior position on the personal computer category ladder.
 What communication strategies is it using that make it so effective?
Apple utilizes various communication strategies that contribute to its effectiveness in positioning. Some of the key strategies include:
a. Product Design and User Experience: Apple strongly emphasizes product design, creating visually appealing and user-friendly devices that provide a superior user experience. This approach distinguishes them from competitors and reinforces their innovative and premium brand reputation. Additionally, the sleek and intuitive designs of Apple products contribute to the perception of superior quality and craftsmanship.
b. Marketing and Advertising: Apple is well-known for its innovative and emotionally-appealing marketing and advertising campaigns. Their focus is on highlighting their products' benefits and unique features, emphasizing how their technology can empower individuals to be creative and productive. An example is the "Get a Mac" campaign, which effectively positioned Mac computers as a more user-friendly and reliable alternative to PCs. In addition, through compelling storytelling, Apple connects with consumers emotionally, demonstrating how their technology can enhance their lives and enable creativity.
c. Brand Image and Reputation: Apple has built a solid reputation and brand image through its commitment to providing high-quality products and services and prioritizing customer satisfaction. This has earned their customers' trust and loyalty, positioning them as a reliable and leading technology brand. In addition, apple's brand image is known for innovation, elegance, and reliability, further strengthening its market position.
d. Retail Store Experience: Apple's retail stores offer customers a unique and engaging experience. They display Apple products, allowing customers to interact with them and receive personalized assistance from knowledgeable staff. Furthermore, these stores' physical presence helps reinforce Apple's high-end image and will enable them to directly communicate their brand values to customers. Overall, Apple's retail stores aim to provide customers with an immersive experience, build stronger connections, and reinforce their premium positioning.
 Apple's success and differentiation in the technology industry are primarily attributed to its strategic positioning across various product categories and effective communication strategies. These include product design, marketing, brand image, and retail experience. By employing such a strategy, Apple has managed to stand out from its competitors, establish a strong brand presence, and connect with consumers. As a result, the company has become a market leader in the technology industry." 
Question
2B - Communications Response in Current Issue Analysis
Discuss the company apples's communications response for the situation you selected for your Current Issue Analysis. What communications strategy did the company choose? What would you recommend they communicate differently?
Research to find out if the company's communication strategies and tactics were successful or needs improvement (provide at least 2 researched communication examples with cause and effect).
Related Book For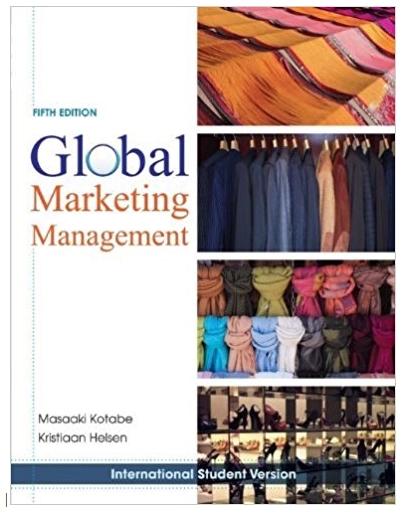 View Solution
Create a free account to access the answer
Cannot find your solution?
Post a FREE question now and get an answer within minutes.
*

Average response time.
Posted Date: September 01, 2023 01:50:28