Dalmo Bhd is an investment holding company and currently it has 3 subsidiaries as stated below. Dalmo Bhd group of
This problem has been solved!
Question:
Dalmo Bhd is an investment holding company and currently it has 3 subsidiaries as stated below. Dalmo Bhd group of companies' financial year end is 31st March. The shareholding structure of Dalmo group of companies is as follows: - 75% shares in Dalmci Sdn Bhd 90% shares in Palmca Sdn Bhd 80% shares in Ruba Sdn Bhd. Palmca Sdn bhd (Palmca) is a loss-making company with a paid-up capital of RM2.3 million. It has a current year loss of RM600,000 in YA2020. Palmca is expected to continue incur huge losses next financial year. Recently, Pamlca has conducted a brainstorming session amongst its top management to come up with a new five-year business plan for the company to start making profit after several years of losses. One of the recommendations is to replace old machineries with more sophisticated machineries. Hence some of the old machines will be disposed including a stamping machine which was bought on 1st June 2019. These old machines must be disposed in this financial year or latest, by next financial year (i.e year ending 31 March 2021). The accountant is of the view some of the machines will have to be sold at a loss. Ruba Sdn Bhd (Ruba), a profitable company, is currently involved in manufacturing of promoted products and just started claiming first year of Investment Tax Allowance. The company has come up with a business plan which involves purchasing a huge amount of new machineries in the near future. Ruba is currently still undecided whether to use leasing or longterm loan to finance the purchase of new machineries. Dalmci Sdn Bhd (Dalmci) is the most profitable company in the group which has just finished claiming pioneer status after 5 years of operation. Dalmci is interested to expand its business through acquisition of another company Tsg Sdn Bhd (Tsg) which has similar nature of business. Tsg is currently claiming its first year of Pioneer Status but its latest 5 year forecasted financial result is showing losses for the next 5 years. As such, the owner of Tsg (Encik Ramlan) is contemplating to exit from Tsg and move on to another type of business i.e trading. Hence, Encik Ramlan agreed to dispose the company's business to Dalmci since Dalmci is very confident they can turn around Tsg into a profitable company within one year as they have the expertise because of similar nature of business between Dalmci and Tsg. Dalmci also has another option of taking over another loss-making company, KY Sdn Bhd which is currently a dormant company having a huge amount of unabsorbed lossess. Required: Note: Your answer on the following must be from the perspective of taxation only i.e for tax saving.
a) Advise Palmca on the disposal of its machineries in term of timing (assuming all machines will be disposed to external parties except for the stamping machine). Note: you must state the month of disposal, i.e be specific in your answer.
b) Advise Palmca on how to save tax on the disposal of the stamping machine.
c) State whether Dalmco group of companies can make use of group relief to reduce tax liabilities in Years of Assessment 2020 and 2021.
d) Advise Ruba on the best method of financing its purchase of new machineries. State your reasons
e) Advise Dalmci on which company should be taken over, Tsg Sdn Bhd or KY Sdn Bhd and the method of acquisition (i.e by acquiring assets or shares). State your reasons.
Related Book For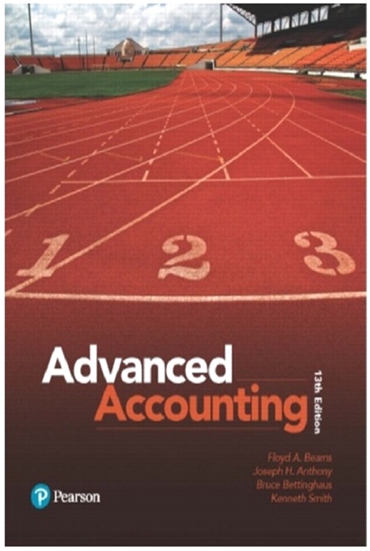 View Solution
Create a free account to access the answer
Cannot find your solution?
Post a FREE question now and get an answer within minutes.
*

Average response time.
Posted Date: July 09, 2021 10:46:03