how to write Write an XQuery script to convert the XML dataset (Flowers XML Data.xml) used in Section I (at
This problem has been solved!
Question:
how to write Write an XQuery script to convert the XML dataset (Flowers XML Data.xml) used in Section I (at bottom)to a relational dataset. use the BaseX application.
• For Questions 2 and 3. use RStudio application. You are expected to create an R Markdown, RMD, file and insert your R code within it. The following R packages will need to be installed and put into use: 'tm', 'RWeka', 'text stem', 'text clean', and 'text2vec'
2. after Reading the relational dataset, apply three different text pre-processing techniques to cleanse the description attribute.
3. how would you Create a unigram TermDocumentMatrix (TDM), then represent it in a matrix format and display its dimension?
4. Using the vectors obtained in the previous question, apply the cosine similarity function and identify which flower is most similar to `Rose`.
part 2
1. Using minimum support of 65%, apply the Apriori algorithm to this dataset.
2. List all possible association rules that meet the minimum confidence level of 95% or higher.
-

-
Rose

-
Asia

-
Red
The rose is known for its showy flowers and sharp thorns. It symbolizes love and passion.

-
Hybrid Tea Rose
Floribunda Rose
Grandiflora Rose
Climbing Rose
Miniature Rose

-
Tulip

-
Asia Minor

-
Various
Tulips are known for their bright colors and distinctive shape. They are a popular choice for gardens and bouquets.

-
Single Early Tulip
Double Early Tulip
Triumph Tulip
Parrot Tulip

-
Lily

-
Asia
Europe
North America
Australia

-
White
Yellow
Pink
Red
Orange
Lilies are elegant and fragrant flowers with large, trumpet-shaped blossoms. They are often associated with funerals, where they symbolize the restored innocence of the soul of the deceased.

-
Asiatic Lily
Oriental Lily
Trumpet Lily
Martagon Lily
Turk's Cap Lily

-
Sunflower

-
North America

-
Yellow
Sunflowers are known for their large, bright blooms and their ability to track the sun across the sky. They symbolize adoration, loyalty and longevity.

-
Common Sunflower
Maximilian Sunflower
Italian White Sunflower
Russian Mammoth Sunflower

-
Orchid

-
Worldwide Tropical Regions

-
Various
Orchids are known for their exotic and unique structure. They represent love, luxury, beauty and strength.

-
Phalaenopsis Orchid
Dendrobium Orchid
Cattleya Orchid
Vanda Orchid

-
Daisy

-
Northern Hemisphere

-
White with Yellow Center
Daisies are simple yet sophisticated and are some of the most beautiful flowers in the floral world. They symbolize innocence and purity.

-
English Daisy
Gerber Daisy
Oxeye Daisy
Painted Daisy

-
Peony

-
Asia
Europe
Western North America

-
Pink
Red
White
Yellow
Peonies are known for their large, fluffy blooms. They symbolize romance, prosperity, good fortune, a happy marriage, riches, honor, and compassion.

-
Herbaceous Peony
Tree Peony
Intersectional Peony

-
Lavender

-
Mediterranean

-
Purple
Lavender is a herb known for its sweet floral aroma. It's often used in perfumes, soaps, and sachets for scenting clothes. It symbolizes purity, silence, and luck.

-
English Lavender
French Lavender
Spanish Lavender
Portuguese Lavender

-
Marigold

-
New World

-
White
Yellow
Orange
Red
Marigolds are known for their vibrant colors. They are often planted in gardens to repel pests, and are used in celebrations and ceremonies in many cultures.

-
African Marigold
French Marigold
Signet Marigold
Mexican Marigold

-
Dahlia

-
Mexico

-
Various
Dahlias are known for their unique spiky petals. They come in a variety of sizes and colors, and symbolize elegance, inner strength, creativity, change, and dignity.

-
Single Flowered Dahlia
Anemone Flowered Dahlia
Collerette Dahlia
Decorative Dahlia
Ball Dahlia
Pompon Dahlia
Related Book For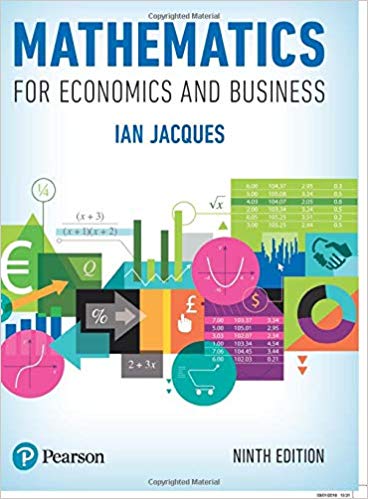 View Solution
Create a free account to access the answer
Cannot find your solution?
Post a FREE question now and get an answer within minutes.
*

Average response time.
Posted Date: September 05, 2023 03:55:01