John buys a 1964 Cadillac Coupe de Ville at a private auction for the bargain price of $25,000. James, the
This problem has been solved!
Question:
John buys a 1964 Cadillac Coupe de Ville at a private auction for the bargain price of $25,000. James, the owner of the car, agrees to have it air freighted from Queensland in approximately four weeks' time. John sends James a cheque for $2,500 as a deposit.
John has bought the car only as an investment, since he has no particular interest in vintage vehicles. He wants to sell the car to make a quick profit. He advertises the Cadillac for sale on 1 March in a specialist vintage car community newsletter. The asking price for the car is $35,000, with delivery in four weeks.
He receives the following responses:
On 1 March, John receives a phone call from Alan. After a short conversation, Alan offers to buy the Cadillac for $33,000. John explains to him that there has been a 'lot of interest' in the car and that he will respond to the offer as soon as possible. He asks Alan to give him a few days to think about it. Alan agrees to wait for John's confirmation of the sale until 5pm on 7 March. John is confident he will be able to sell to Alan, but he anticipates better offers.
On 3 March, John receives an email from Jenny who offers $32,500 for the Cadillac. Jenny explains in the email that she is a serious collector of vintage cars but that she wants to be 'personally notified' in writing by John of any acceptance on or before midnight on 7 March.
On 4 March, John receives a phone call from Eddie, who agrees to buy the vintage car for $35,000. However, Eddie is worried that John may somehow talk his way out of the deal because the car is not yet in his possession. Eddie insists that 'a written contract must be signed' by both of them. John tells Eddie, he agrees to proceed on that basis. Privately, he thinks this is the best course of action, just in case the deal with Alan does not eventuate for some reason. He tells Eddie that his solicitor 'will put the agreement in writing' and send it to Eddie for his signature.
On 6th March, John rings Alan on the morning and tells him he will accept his offer. Alan says that because so many days had passed he had assumed John was not interested in proceeding. Alan informs John he has bought a vintage Oldsmobile instead and that he will not be proceeding with purchase of the Cadillac. John is very disappointed.
Next, John decides the best course of action is to respond in writing to Jenny. He posts a letter on the afternoon of 6 March addressed to Jenny accepting his offer. However, he changes his mind within a few hours. Deciding it would be better to proceed with the written contract with Eddie, he immediately rings Jenny and leaves a phone message telling her to ignore the letter he sent earlier in the day, and that he has decided to keep the car.
From Jenny's side, she didn't aware about the phone message. When John's letter arrives, she immediately sends a letter in reply thanking him and attaching a cheque for $2,000 'by way of deposit'.
On the following day, James rings John and says that the air freight and insurance costs have turned out to be much higher than he anticipated because of changes to Queensland goods regulations. He says he will pull out of the deal unless John agrees to add $2,500 to the purchase price. John argues with James, but then agrees to pay the additional amount in order to be able to proceed with the written contract with Eddie.
When the Cadillac arrives, John sends a cheque to James for the balance of the purchase price as originally agreed, but without the extra $2,500. James rings him and abuses him for breaking their agreement. He threatens to take legal action to recover the $2,500.
When Jenny's letter and cheque arrive, John sends her an email insisting he had already rejected the offer. He returns the cheque by mail on the same day. Jenny sends him an email threatening legal action.
The next day, John is getting ready to go to his solicitor's office to discuss the written contract with Eddie and the email from Jenny. As he is about to leave home, he receives a text message from Eddie who informs him he won't be proceeding with the purchase because he has decided to become a monk and give up all worldly goods. When John rings him to complain, Eddie says: "We never signed any contract, so that's it. Goodbye and peace be with you."
Questions
(I)Whether there is a valid contract between John and Alan? Explain.
(II)Whether there is a valid contract between John and James. If yes, whether John is obligated to pay the extra $ 2500 to James ?
(III) Jenny wants to sue John for rejecting her deposit and doesn't want to make dealing anymore. Do you think that there is a valid contract between them?
Related Book For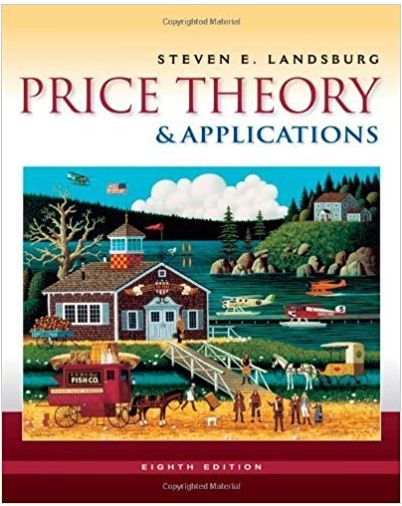 View Solution
Create a free account to access the answer
Cannot find your solution?
Post a FREE question now and get an answer within minutes.
*

Average response time.
Posted Date: October 23, 2020 14:51:01