Macarthur Graham was a retired military pilot and founded Bird'EyeViewLtd., an air tour company flying over the Niagara Escarpment.Graham had
This problem has been solved!
Question:
Macarthur Graham was a retired military pilot and founded Bird'EyeViewLtd., an air tour company flying over the Niagara Escarpment. Graham had just completed its ninth fiscal year (ending August 31, 2012) and needed to account for all long-lived asset transactions that took place in the past fiscal year.
HOT-AIR BALOON
Graham has been offering tours for the past eight years in a hot air balloon, which he bought for $120,000 when he opened his business. It now had $68,344 in accumulated depreciation. The hot air balloon had an estimated useful life of 10 years and a residual value of $15,000 and was depreciated using the diminishing balance method.
Graham had enjoyed balloon rides as part of his retirement activities but was also working towards obtaining a helicopter pilot's license. He had noticed that helicopter rides were more popular in general and felt that the heated cabin on the helicopter would contribute to more stable sales throughout the year. Therefore, on February 2, 2012, he exchanged the hot air balloon for the purchase of a helicopter.
HELICOPTER
The cost of a used helicopter was still much more than the cost of a hot air balloon. Jeff Meyers, a retired contract delivery provider for a mining operation, has agreed to sell his helicopter to Graham for $840,000 in exchange for the hot air balloon and $800,000 in cash. The helicopter had a life of 2,000 remaining flight hours and was no longer worth it. Graham drove the helicopter for 40 hours for the rest of the year.
STORAGE FACILITY
On September 1, 2011, Graham negotiated to purchase the storage facility he had previously leased for $86,000 in cash. The facility would be depreciated using the straight-line method and would have an estimated useful life of 20 years and an estimated residual value of $25,200. At the end of fiscal year 2012, the appraised value of the building was $78,600.
BUS
Graham had also purchased a used bus to transport people from Owen Sound to the air strip because the Niagara Escarpment was a popular vacation spot for Owen Sound residents. The bus was purchased on September 1, 2008 for $70,000 and has an estimated residual value of $5,000 and a useful life of four years. At the beginning of the fiscal year, the accumulated depreciation of the bus was $61,250. Graham used the double declining balance method to devalue the bus.
RESEARCH & DEVELOPMENT
Graham commissioned a family friend to design a camera that he could mount under the helicopter, possibly in anticipation of purchasing a helicopter. Graham envisioned that this camera could be controlled from a tablet where customers could take pictures during the flight. Graham could sell the photos to customers after the flight was over. Also, Graham thought he could sell the camera's design and produce more units to sell to other pilots in other regions.
As of January 5, 2012, he paid the designer $500 per month to work on the project. On July 3, 2012, Graham received a call from the designer saying that he had solved most of his preliminary research problems and the two decided to start. development. They determined that these costs met the development criteria. The part-time designer estimated that the development would not be completed until next fiscal year.
Necessary:
As Macarthur Graham, working asset by asset, post all required transactions for the financial year ending August 31, 2012.
Related Book For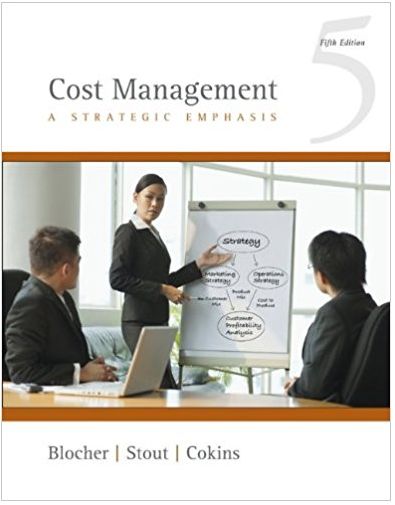 View Solution
Create a free account to access the answer
Cannot find your solution?
Post a FREE question now and get an answer within minutes.
*

Average response time.
Posted Date: April 26, 2023 05:20:31