Read the case study below and answer all the FOUR (4) questions that follow. THE DREAM DOOR FOR DAK Introduction
This problem has been solved!
Question:
Read the case study below and answer all the FOUR (4) questions that follow.

THE DREAM DOOR FOR DAK

Introduction It was a nice sunny morning in Zurich. DAK Europe's chairman gathered all of his board members around a large table and went straight to the point of this meeting: Ladies and gentleman, despite an ongoing recession and turbulent times in the automotive industry, our corporation managed not only to survive but to do quite well despite many difficulties in our sector. However, we must not be complacent and continuously think about our strategic development. We have plenty of opportunities for growth overseas and it is time that we start acting upon them. I want to use the expertise we have developed in our European divisions and start treating DAK as a global enterprise. The purpose of today's meeting is to prepare for this phase and our first step should be to form a team that would take the company forward towards becoming a global enterprise. We have a brilliant team of expatriate managers who worked with us for years. However, our recent experiences in our foreign subsidiaries such as DAK Polska taught us that we need to increase the level of skills and competencies of our expatriate managers if we are to succeed in dramatically different cultural contexts such as China. What I want us to do today is to review our past experiences and draft a plan for forming and developing a new generation of expatriate managers who will be responsible for taking DAK to a new global level. DAK Corporation The history of DAK dates back to 1897, when the oldest unit of the company was established in the USA. Through the years, the company acquired and incorporated many other car manufacturers and developed into a leading vehicle producer in the USA. The 1920s was the time of DAK's expansion in Europe, including countries such as Germany and England. In 1973, the Arab oil embargo and ensuing gasoline price increase led to a rapid and unexpected rise in sales of small Japanese built cars in the USA. This resulted in the beginning of a long-term cooperation between DAK and Japanese car manufacturers (Datamonitor, 2003). The history of the DAK Corporation is full of turmoil and low as well as high points. Whilst in the late 1990s the company was making significant profits and had gained market share in the previous decades, this was shortly followed by a pension and benefit fund crisis within the company in 2000 as a result of interest rate increases at the stock market. DAK responded to this crisis with a broad restructuring plan in 2005 following a $10.6 billion loss in the same year. Despite the company reporting some signals of the positive effects of restructuring on overall corporate performance, DAK's operating losses kept increasing and reached a quarterly loss of $15.5 billion in 2008, the third-biggest in the company's history. In order to rescue the corporation from impending bankruptcy, various strategies were implemented to raise much needed funds and keep the company afloat through the economic crisis. For example, in 2008 DAK announced it would sell its 3 per cent stake in the Suzuki Motor Corp. for $230 million. In addition, the company received numerous loans from the American Government to aid the recovery of the struggling car manufacturer. DAK's global strategy centres on providing its consumers with a fleet of brands rather than streamlining its global business around one flagship brand like Ford for example (Pfaner, 2008). As a result, the corporation manages a vast network of its subsidiaries in South Africa, both America and Europe. DAK Europe, the corporations' division facilitating operations in eight European countries, was established in 1986. The core brands managed by DAK Europe were based in the UK and Germany. In 2009 the corporation announced the acquisition of DAK Europe by a consortium consisting of a Canadian company (27.5 per cent) and a Russian bank (27.5 per cent). The remaining 10 per cent of company assets would land with DAK Europe employees and car dealers whilst DAK would keep a 35 per cent minority stake in the new company. The German Government has backed the deal with a guarantee of e4.5 million; however, support for the acquisition on the part of the European plants was mixed. The plan was expected to cost 10,000 jobs in Europe with the potential closures of Antwerp and the UK plants (Gazeta Wyborcza, 2009). In addition, the existence of the Polish plant was threatened since the Russian bank's partner firm, producing old-fashioned cars for the Russian market, had high hopes for the incoming partnership with DAK Europe. This would move the production of DAK cars further towards the east of Europe. However, after six months of negotiations, DAK backed out of the bid and decided to keep the ownership of DAK Europe claiming that this division and its brand was crucial to DAK's global strategy. As the industry was shifting away from large trucks and SUVs toward more fuel-efficient passenger cars, DAK needed its European subsidiaries' expertise. DAK Europe does the basic engineering work globally for DAK's compact cars and midsize family sedans. It would be difficult for DAK to quickly assemble its European engineering know-how. With so much growth opportunity overseas, said then vice chairman, ''I think we have to look at DAK as a global enterprise'' (Muller, 2009). DAK Europe clearly remained on the strategic map of the Corporation as an irreplaceable player in the development and implementation of its international strategy. DAK Europe organisational structure DAK Europe, which determines the shape of the plants, is centrally managed from Zurich where the European ''heart'' of the company is located. The headquarters – ITDC – a ''brain'' responsible for engineering and technical decisions, is in Russelsheim, Germany, where the central quality department is located. Thus, all quality managers from all plants in Europe report to the quality director in Russelsheim. There are also other units in Europe responsible for particular decisions, for example, the insurance centre in London and the banking centre in Brussels (where DAK Polska reports). On top of this complex DAK Europe structure is DAK in the USA, where their governing body resides. There is strong cooperation between the European plants, which is encouraged by a teamwork ethos ever present in DAK and mutual visits to different plants are encouraged, which are especially intensive in the early stages of plant development. Knowledge exchange is supported by the company's insistence on creating a ''DAK Family'', a slogan often present during official events and speeches by top management. But the principle of a network of plants cooperating closely together, reinforcing each other strengths and potential does not always work perfectly in practise, according to the opinion of some employees. The centralisation of DAK determines the matrix company structure of European functional directors in a project centre, in either Russelsheim or Zurich. In order to ensure good cooperation between plants according to the central guidelines from the project centre, staff has been appointed as co-ordinators, who ensure that common systems for human resources, manufacturing, quality and materials are applied in all the plants across the project. Due to the responsibilities and strategies assigned to the functional departments of the European DAK headquarters, there is often friction when the local interests of plants come into play. Since each factory in Europe has been built at a different time, with German and Belgian plants being the oldest, car models for each factory are assigned centrally taking the plant's facilities into account. The newer and more modern the plant, the easier and cheaper it is to adjust it for the production of a new model. For this reason, DAK Polska often receives new models which sell in higher volumes than older models. Receiving a new model for production is also associated with the creation of jobs in the plant. At the other end of the spectrum, the allocation of old models which are destined to be phased out can mean the eventual closure of the plant. Such was the fate of the Antwerp plant which was too expensive to be modernised to produce new models. DAK's globalisation strategy DAK Corporation is one of the largest automobile producers in the world. It has been expanding its operations consistently since the late 1890s and became one of the companies associated with the development and spread of globalisation in the world. As every global company, its efforts to operate on a truly global scale were not without problems or setbacks. The history of acquisitions through which the company grew and its strategies to set up operations abroad, provide a fascinating lesson in the development of various expansion strategies that companies may adopt in their efforts to grow. Discussion on globalisation has now been running for years and it is equally fervent amongst academics as it is with practitioners. There are three dominant views on globalisation, which have been termed globalist, traditionalist and transformationalist perspectives (Held, 2000). Globalists take the view that globalisation is a real and tangible phenomenon and its impact can be felt everywhere. Adherents of this process, positive globalists, see it as a universal ''best practice'' for doing business, which is the key to efficiency and effectiveness as it offers unique opportunities, such as economy of scale and reduced costs. The opposing group of pessimistic globalists, so-called traditionalists, perceive it as a standardised approach leading to homogenisation and marginalisation of human diversity. They emphasise the dominance of major economic and political interests, such as the USA and Western Europe, who can impose their own agenda on the world and resist all pressures for change. The third view by transformationalists describes globalisation as having some positive effects contributing to the new shape of local cultural identity and self-expression. This way of approaching globalisation rejects the polarity of the globalist and traditionalist perspectives. Transformationalists claim that globalisation's influence is not only limited to economy. It is a political, technological and cultural issue as well. It should be considered as a process of mutual influence rather than as a one-way practice. DAK's strategy of entering new markets such as Eastern Europe and China is now moving towards the transformationalists' approach. The company experienced some failed attempts to transfer their knowledge using the ''best practice'' approach as advocated by globalists which proved to be problematic. They often led to unsuccessful attempts to implement various management philosophies, for example a failed effort to introduce total quality management in the UK. As a result, the company is now abandoning this strategy. However, the move towards the transformationalist approach requires the development of new management techniques and philosophy. Since this approach is based on the ''invasion'' of local contexts but without destroying them, the management know-how required to achieve this is dramatically different from the traditional autocratic, one-way communication style. DAK, as other global companies willing to pursue the transformationalist strategy, face a challenge of training their fleet of managers responsible for setting up and monitoring their operations abroad. If performed successfully, this will not only help the corporation to successfully grow and expand; it can also create an advantage of developing their expertise in the new locations and create new economic and cultural zones within and across nations. This can potentially lead to reverse colonisation'' when non-Western countries influence developments in the West. This case study presents an illustration of such effort by DAK in Poland. However, with DAK's plans to open its factories in China, where culture and socioeconomic context is dramatically different, how can the company prepare its managers for this new challenge? Dreams come true: the maturing of DAK Polska It took only three years for DAK Polska to become a fully developed mature car plant. The English managers call it ''the best plant DAK has got'', a benchmark for Europe. The changes that DAK Polska has gone through since 1998 are enormous – from a green field to the leading DAK' car manufacturer in Europe. The workforce employed in DAK Polska was relatively young and inexperienced, with unrealistic expectations for their future work in car manufacture with DAK: These people may have excessive expectations of the company. Their parents' generation looked on the DAK or DAK brand as an impossible dream, a magical token of life elsewhere; and now this dream has been realised here, and people still have these excessive expectations of what this firm, in all its imagined opulence, can do for them (Polish Manager 7 (DAK Polska)). The dream of Japanese automation seen on TV was replaced by the reality of hard manual machine-paced production. People learned that the work of producing cars is harder and more complex than they expected. They became disillusioned about the miracle success of large organisations like DAK and found out what really lies behind that big name. From initially being inexperienced, young people became well-trained, skilled professionals. During the initial few years of the DAK Polska operation, there was no first line management, only first line supervision by ''ex-pat'' managers, which created a deliberate gap in the management structure.

(Source: www.emerald publishing company http://dx.doi.org/10.1108/20450621211256247// date accessed 10 Jan 2020)

QUESTION 1 (25)

Critically examine the factors impacting the Macro Environment of a company and apply it in the context of DAK Corporation.

QUESTION 2 (25)

Give a critical assessment of the Model which can be applied to measure DAK Corporation's Competitiveness.

QUESTION 3 (25)

Suppose DAK Corporation plans to open its factories in Brazil, where culture and socio-economic context is dramatically different from other countries. Critically examine the strategic options you will adopt as a Global Strategy Head of DAK Corporation if Brazil is considered as a Turbulent and High Velocity Market. Your answer should include elaborate analysis of the moves DAK corporation needs to follow in order to succeed in such markets

QUESTION 4 (25)

You have been appointed as a Consultant from Bain and Company Europe with the task of making DAK competitive in the European Markets. For this purpose, you have decided to use Risk Categories and the subsequent response in your suggestion to the management of DAK. Critically examine the process for Risk. categorization and the subsequent responses available to you in this context.



Related Book For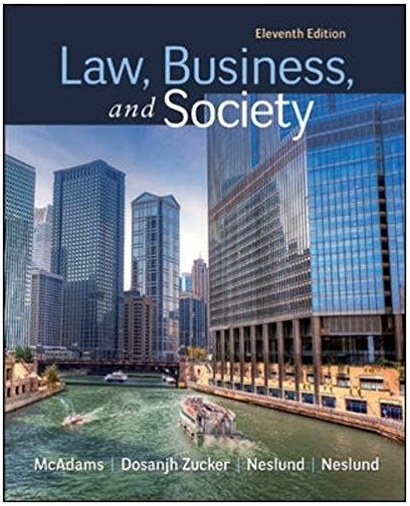 View Solution
Create a free account to access the answer
Cannot find your solution?
Post a FREE question now and get an answer within minutes.
*

Average response time.
Posted Date: July 14, 2022 02:48:17