Aaron worked as the chief technology officer at CXX Technologies, based in Toronto, Canada. This is the story of how
This problem has been solved!
Question:
Aaron worked as the chief technology officer at CXX Technologies, based in Toronto, Canada. This is the story of how CXX Technologies negotiated with partners to create the world's smallest virtual laser keyboard that can Bluetoothed as a human interface device (HID). This laser keyboard projects a full-sized keyboard onto any flat surface, allowing users to type at the speed of a regular keyboard. CXX continues to explore and work with major manufacturers on embedded applications for its virtual laser touch projection products. Due to the cost of developing this laser technology, in 2012, CXX sought to negotiate a manufacturing deal with a company in China, called Manufix. CXX went to China because it was the most cost-effective way to manufacture the product. Manufix claimed that they had developed an expertise specifically in manufacturing technology that would work for this particular product. After some exploration and investigation, CXX began down the road hiring Manufix to do the work of manufacturing the laser keyboard. To initiate the process, Aaron went to China to explore the situation in depth and make certain that Manufix could indeed do the work to build the device. After all this was a very technical project.
Aaron was met with many assurances, including the hiring of a professor as part of the Manufix team who was an "expert" on the subject and possessed an enthusiasm for the work. The phrase "can do, can do" was uttered frequently.
Upon his return to Toronto, Aaron was initially satisfied with what he saw. He subsequently negotiated a contract that gave Manufix an initial payment up front of $100,000 in order to get the product development under way and into a proof-of-concept phase. As Aaron had come to learn, this was the standard practice when it came to products such as this, and when working with a company based in China. The contract was also structured in such a manner that Manufix was required to reach a series of milestones by certain dates, so both parties knew the project was on track. When they had achieved those milestones, they would continue on to the next stages of development and receive the next series of payments.
The agreed-upon process went on for approximately a year. During that time, Aaron kept on noticing that deliverables were slipping, and excuses were becoming more frequent. Despite these failings, Manufix was pushing hard for their next payment. They felt they were entitled to it. Aaron and CXX disagreed with them and explained that they had not done the statement of work specified in the contract, and until they did, there would be no further payments. In response, Manufix did not want to put in any work until they were paid. Clearly, the parties had reached an impasse with no clear path ahead.
Aaron sat in his office overlooking a park, and all he could think to do was to scrap the relationship and start over. This would set him back considerably, but what else could he do?
If you were Aaron, what would you do? Are there approaches and strategies that could help you resolve the conflict? What is the background of the study? Evaluation of the case? What are the proposed solutions to this conflict? and what is your recommendations?
Related Book For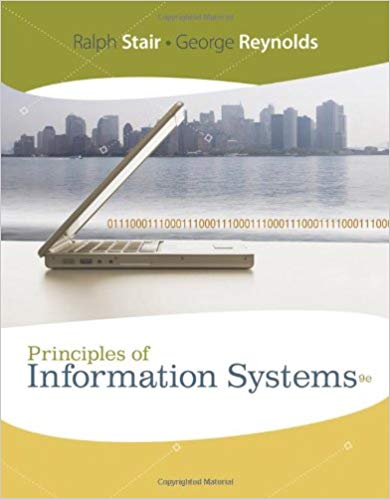 View Solution
Create a free account to access the answer
Cannot find your solution?
Post a FREE question now and get an answer within minutes.
*

Average response time.
Posted Date: September 05, 2023 02:30:09