I want to discuss how public health is organized in the United States. There are many different federal agencies that
This problem has been solved!
Question:
I want to discuss how public health is organized in the United States. There are many different federal agencies that deal with public health. However, the main one I want to focus on is called the Department of Health and Human Services, or DHHS. DHHS is important for other things other than public health. About a quarter of the federal budget goes through DHHS because they take care of Medicare and Medicaid, which are very expensive programs. But I want to focus on a couple of parts of DHHS that deal with public health more directly. Now, every little sub-agency within DHHS has an acronym, so I'm going to try to go through those with you and sort of explain who they are and what they do. The first one is the NIH, or the National Institutes of Health. This is really the premier biomedical research group within the United States. They have a budget of about $37 billion. Some of that stays in house in that they fund their own research that they do. They're based in the Washington, D.C. area, and a lot of money goes to universities and researchers all across the United States and the globe to do research that the NIH deems is very important. So they play a key role in COVID-19 in terms of looking at therapeutics and keeping a very good list of what's been approved and what status of all therapeutics for COVID-19 are on their website. The next is the Food and Drug Administration. They are responsible for regulating all drugs and food in the United States; FDA, so their mission matches their acronym. And specifically focusing on medicine, they are responsible for the approval of all prescription medications and even over-the-counter medicine in the United States. They also need to approve any biologics, which include blood products or vaccines — and obviously, for us, vaccines are a big issue because they're going to have to improve the use of any COVID-19 vaccine — and they also oversee the regulatory aspects of medical devices. The next one is called ASPR, the Assistant Secretary for Preparedness and Response. That is a group within the Department of Health and Human Services that try to prepare the country, especially the healthcare system, for a variety of different emergencies that may come up. So for example, they have a program that tries to help healthcare institutions across the United States prepare for emergencies, and they also have a program called the Strategic National Stockpile, or you may hear it referred to as SNS. SNS is an organization that allows for depots of critically important medical material and sometimes pharmaceuticals to be located in a variety of different places in the United States that can be shipped or trucked or planed to any place in the United States within 12 hours after the request of a governor of a state who is having an emergency. So that's clearly a key element of the United States' emergency response.
Next I want to talk about the Centers for Disease Control. The Centers for Disease Control is really the premier public health agency in the United States. It's located in Atlanta, Georgia, so it's one of the few parts of the federal government that are not in the Washington, D.C. area. The history of why it ended up there is interesting. After World War II, malaria was pretty prevalent in the south. It started out as a malaria control station and then grew from there, and so that's why CDC ended up in Atlanta, Georgia. They are a pretty large organization. They have a budget of between 7 and 8 billion dollars. They have 12,000 employees. Not all of their employees are located in Atlanta; they have employees virtually in every state in the country and many places overseas where they keep track of all events that happen in global health. Now, of that money that they get from the federal government, that 7 or 8 billion, three-quarters of it goes out to fund public health activities in states and sometimes for large local health departments. Their expertise is really unmatched; again, they're the premier public health agency in the United States, and I think you can make a claim that they're one of the premier public health agencies in the world. They have lots of different branches and lots of different things that they do. Virtually every aspect of public health is covered by CDC, and they have tremendous expertise in every aspect of public health. They have, in some cases, the world's experts on everything that can be at CDC. I want to point out a couple of parts of CDC that you may or may not know about. First of all, they have very prominent laboratories, so they conduct laboratory research and also testing specimens for lots of states and cities in the United States. So sometimes a state health department will send their labs a difficult specimen so the CDC can look at it. They also do independent research as well. They have the highest level of laboratories available so they can work on very dangerous viruses and still be protected. There's also a group within CDC called NIOSH, the National Institute of Occupational Safety and Health. This is the group within the federal government that sets standards for safety for a variety of different work groups. Next, there's the Global Health Group. Remember I said they have people stationed overseas in a variety of different countries, and the Global Health Group not only has people in different countries but they track what's going on across the globe on a 24/7 basis so they're really up to date on any public health issue or any disease outbreak that occurs across the world. And their staff in countries provide information back to CDC and try to help the local public health entities in that country to react to whatever the public health problem is. Then they have a preparedness and response group that gets a lot of money from the federal government, and they send that to state and local health departments, and they also set standards for what states and local health departments have to do to make sure that their area is completely ready for emergencies. Other issues; they have a health statistics group that monitors and analyzes birth and death data from across the United States. They have an injury prevention and control group. They look at birth defects. And they also have both a chronic disease part of their organization and an infectious disease aspect of their organization. Within the infectious disease part of the organization, they help conduct surveillance for a variety of notifiable diseases across the United States and work very closely with state and local health departments to make sure surveillance is as good as it can be across the country.
I'd like to describe how states deal with public health and how they're organized around it. Because of the U.S. Constitution, the legal right to conduct public health in the United States is actually in the state health departments, not in the federal government. It's because of the fact that Amendment 10 of the U.S. Constitution directs states to take on responsibilities that are not directly enumerated by the United States Constitution for the federal government. So the legal responsibility for public health lies within state governments. State health departments are relatively large; they're probably about 2,000 employees overall, on average, and they do a lot of things that reflect the importance that they have in public health in the state. So I'm just going to go through a number of things that make them different than other health departments. One is that they do a lot of regulation and licensing of healthcare. So they will inspect hospitals, have standards for hospitals and regulate them. They also do things like emergency medical services and nursing homes and other care places that they provide regulatory oversight over. So they play a key role in healthcare delivery. They also run a number of different programs, including registries. So registries; they'll run a cancer registry, they will run a birth defects registry, and they also run immunization registries. So I just want to explain that a little bit because that might be really important for your work. An immunization registry is primarily for kids. Children who get their required immunizations and healthcare providers are required to put in the registry the child and also where they are in their vaccination regimen. So it's a good way of keeping track of vaccinations, and sometimes they've been expanded to include adults as well. So that may play a role in the coming vaccination campaign. State health departments also oversee WIC programs — women, infant, and children — that provide education and nutritional supplements to pregnant women and infants as well, and so they have a very large role. Now I want to switch to talk about the New York State Department of Health. The New York State Department of Health is located, headquartered, in Albany, New York, which is the state capital, and they also have many regional offices across the state. They were established in 1901, so they go back quite a ways. And the way it works in New York State is that the health department reports directly to the governor of the state, which is not always the case in all states. Some of the things that they've identified as key initiatives for their health department is to ensure access to affordable and high-quality healthcare, to champion health equity, and to prepare for emerging threats. So those are some of the goals that they have. They coordinate surveillance with local health departments across the state. So the local health departments, as we'll review shortly, collect the data and send it on to the state, and the state helps collate it and analyze that data. They also do a lot of coordination with health departments on emergencies. So COVID-19 is certainly an emergency, and so they will provide guidance to local health departments and set standards for what local health departments have to do in any kind of emergency. The other thing that's interesting about New York State Department of Health is they have a very well-renowned laboratory called the Wadsworth Laboratory, also located in Albany, that really has a great reputation for laboratory testing, they do research there, and they basically serve as a backup and also as a facilitator for every local health department in the State of New York. So that's a brief mention of New York State, and we'll end there.
Local health departments are really, I think, the key public health agency within the United States. They are the frontline troops that do public health on a local level. They work very, very hard, and I think it's safe to say that they don't get enough credit for their work, in part because when things go well, nothing happens. It's a funny thing, but if you're successfully dealing with problems in a particular county, outbreaks don't happen, people tend not to get sick, and so when things are quiet, it may be that the health department is really doing a great job. On the other hand, if things are going poorly, the health department will get a lot of negative attention. So it's one of those deals where they don't get enough attention, what they're doing well, because everything seems to be going just fine and so nobody really pays them any attention. So they're really the ground troops of public health and play a key role. There are a bunch of activities that they do that are a little bit different than a state health department because every part of the public health structure has specific roles. They do conduct surveillance, as well as the state health department, so they will have contacts with providers, with laboratories, and different institutions to provide surveillance data; surveillance being the case count of a particular disease. And they will get that data and then they will send it on to the state. Surveillance is really the backbone of knowing what's going on in any particular jurisdiction, so that's a really critical role. Local health is also renowned for restaurant inspections, which gets a lot of attention because they have the ability to actually close restaurants if they find in the inspection that they're not following proper sanitary practices. So they do get a lot of attention when your favorite restaurant is closed, and again, that's because the local health department has determined that it's not safe at that moment to keep on going. We also usually have immunization programs. Some of the larger ones may run tuberculosis or sexually transmitted disease clinics, and they also do public health nuisance abatement. They inspect schools, they inspect daycare centers, they make sure places where we go swimming are clean and won't have any problems. So again, they're really important. Now, in New York State, there are 58 health departments; 57 are in the counties, and they will range from fairly large ones to really small ones. What I mean by "really small" is that there may be less than 10 employees at a small health department. So the 57 counties that have health departments — and there are five counties that have one health department, which is the New York City Department of Health and Mental Hygiene, which I'll talk about shortly. Many of them have local boards of health that provide guidance and also sometimes approval of actions being taken by a local health department and that connects them to a community. Good local health departments have many connections to the community and need to cultivate that, so obviously to hospitals and doctors and nursing homes to make sure that reports are being taken, but also to daycare centers, to schools, to churches, to other sites of worship, to jails or prisons, to drug treatment programs. The list goes on and on. But really they are the frontline troops, and in order to do that job well, you have to know what's going on in your community; and in order to know what's going on in your community, you have to have really extensive contacts with it. So they do a really great job and unfortunately don't get a whole lot of credit.
Question to Answer:
Based on what you have discovered about public health in the U.S., including respective roles and responsibilities as well as core functions and essential services, and drawing on your personal experience with the COVID-19 pandemic, create a post that summarizes something you thought federal, state and local health agencies each did well and what each could have done better in their respective responses. Briefly describe your experience and reference Dr. Weis fuse's reading to support your observations.
Related Book For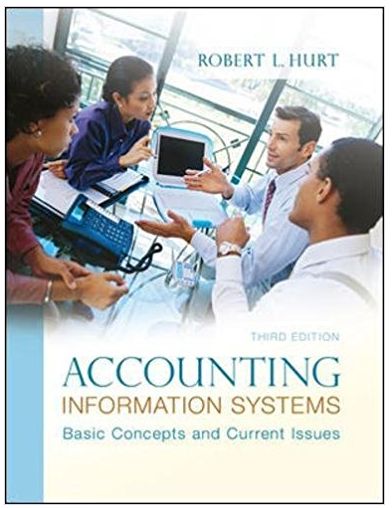 View Solution
Create a free account to access the answer
Cannot find your solution?
Post a FREE question now and get an answer within minutes.
*

Average response time.
Posted Date: December 12, 2022 00:56:40